Archive
Gone Too Far! Mariah Carey Acts Like Bryan Tanaka 'Is Her Slave' & Her Recent Behavior Is 'Out Of Control'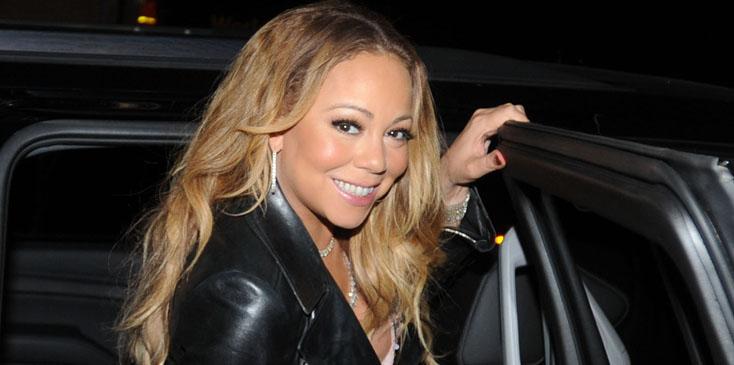 Get it together, Mariah! From making out with her backup dancer who is 13 years her junior to frolicking on the beach and ending up with a nip slip, things are getting a little extreme for Carey.
A source told OK! exclusively that the singer is "out of control." And that's pretty clear! "She is partying and acting like she is 20-years-old again and has complete disregard for anyone around her," the insider added.
Article continues below advertisement
This is not the first time fans have heard about Mariah not taking other people's feelings into consideration. She has made headlines more than once for keeping audience members waiting for at least 45 minutes for performances, and she's even regularly late to interviews.
But it's her antics with men that have friends most concerned. "She's not listening to her friends suggestions and she orders her man around like he is her slave," said the source.
Bryan Tanaka, her backup dancer, is allegedly part of the reason why she and James Packer split up, and it doesn't look like he's going anywhere anytime soon, especially based on those beach pics that surfaced this week.
"He listens to her and does whatever she says," the insider said, also revealing "the ocean photo shoot was 'completely staged' by her and she had a team of photographers who shot a couple hundred pics that she chose the best ones from."
However, in true diva form, nothing was good enough for her! "She kept complaining about how fat she looked," said the source.
Do you think Mariah has gone too far? Let us know in the comments section.