Archive
OK! Exclusive: Mark Ballas Talks Caitlyn Jenner Dancing With The Stars Casting Rumors And Julianne Hough's Engagement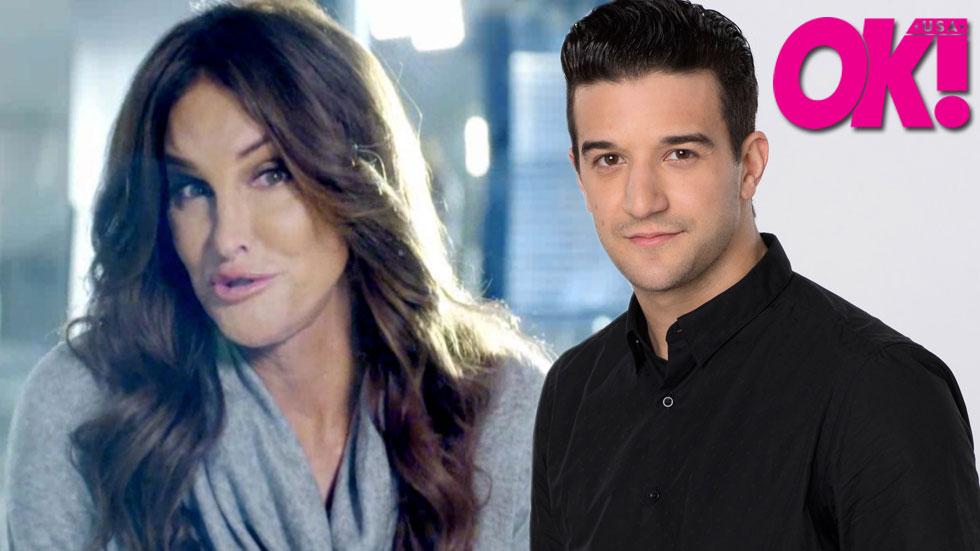 Before every Dancing With The Stars season premiere, there are casting rumors regarding which celebrity will put on their dancing shoes and join the hit competition show. The biggest name to be tossed around this time is Caitlyn Jenner – and Mark Ballas thinks it's a great idea!
The dancing pro exclusively opened up to OKmagazine.com about everything from how Jenner would do, what he thinks about his co-star Julianne Hough's engagement and how he's helping smokers kick their habit to the curb for good!
Article continues below advertisement
OKMagazine.com: Although RadarOnline reported that Jenner backed out of joining the show last minute because "she realized she was in over her head," how do you think she would've done?
Mark Ballas: If she were to be on the show, I think she would be awesome! We get to hear the rumors and there's times where I'm like, 'I wonder if it's going to happen!'
OKMagazine.com: Bindi Irwin is one of the celebrities to be confirmed this season. Are you excited to dance with her/compete against her?
MB: I was a massive fan of her father. I think she's going to be incredible. Her energy is beautiful. I think whomever she ends up with it'll be a really great partnership for her. I hope at some point she can take us out to meet some of the animals because I'm a huge animal lover!
OKMagazine.com: If you could pick any celebrity to be your partner this season, who would it be?
MB: I usually say Shakira. Ellie Goulding I think she would do really well too. And Jennifer Aniston!
Article continues below advertisement
OKMagazine.com: Your co-star Julianne Hough just got engaged to Brooks Laich! What do you think about her engagement?
MB: I'm very happy for her! I've seen them interact with each other a little bit, being very much in love. I wish them a very happy and prosperous engagement and marriage.
OKMagazine.com: Tell us why you decided to partner up with Nicorette and NicoDerm for SELFtember.
MB: I've been smoke-free now for about two years. When you're younger, you think you're invincible. It hit me really hard in class and I knew I needed to start there. I wanted to try a different way to quit because I tried to quit myself a couple of times and I've been successful, but ultimately kept going back to it. I ended up taking NicoDerm and partnering up with them. I love being a spokesperson and helping to inspire other people to quit. I have a lot of eyes on me from the show and I strive to be a role model and an inspiration for people. If I can help one person quit then that is awesome for me. Hopefully we're going to inspire a load more people to quit and get people to live healthier and cleaner!
OKMagazine.com: Why should smokers check out the campaign?
MB: The great thing about SELFtember is this is the time of the year people make changes. Everyone is coming out of summertime and people usually go on diets and are starting to be healthier. It's a great month and a great time to begin journeys to stop smoking.
Do you want to take your first step to quit smoking? Then check out the SELFtember What's Your Why Sweepstakes!