Archive
Meghan Markle Hinted At Dating Prince Harry Before Their Romance Even Made Headlines!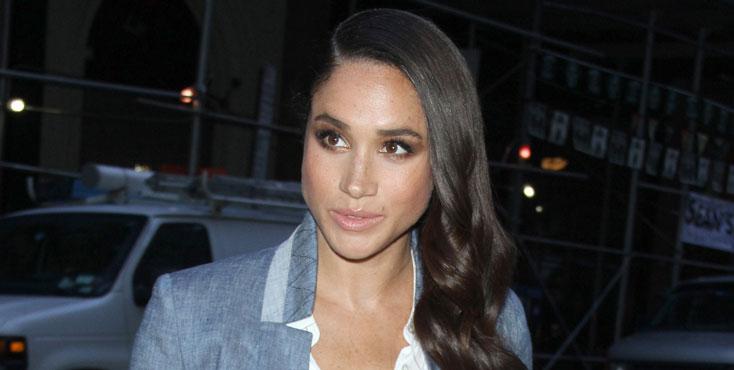 Meghan Markle and Prince Harry's alleged romance made headlines in November 2016, but the Suits star was already semi-gushing over her royal beau a month before that!
In a new clip released by Entertainment Tonight of an October 2016 interview with Markle at the Create and Cultivate conference in Atlanta, she very clearly hinted at her relationship with Harry.
The actress let slip that she just "flew in" from London the night before, Prince Harry's hometown.
Article continues below advertisement
Markle was even sporting the matching bracelet on her left hand that the prince was later photographed wearing.
The potential future royal said, "I flew in from London; I'm leaving here to fly back to Toronto, because we're still filming."
She even opened up about her times as a struggling actress — something she most likely will not have to worry about for the rest of her life... if she ends up with Harry!
"This epic day happened where the locks on her Ford Explorer stopped opening with the key. And the clicker wouldn't open the front doors and I couldn't afford to fix this car and this was how I got from one audition to the other," she said. "So what I would start to do is literally go to these auditions, park at the back of the parking lot and I would open my trunk … and crawl into the back of my car to the front seat to drive off to my next audition. This, by the way, went on for five months."