Archive
Poor Liam Hemsworth! Miley Cyrus Calling Ex-Boyfriend Patrick Schwarzenegger Behind Fiancé's Back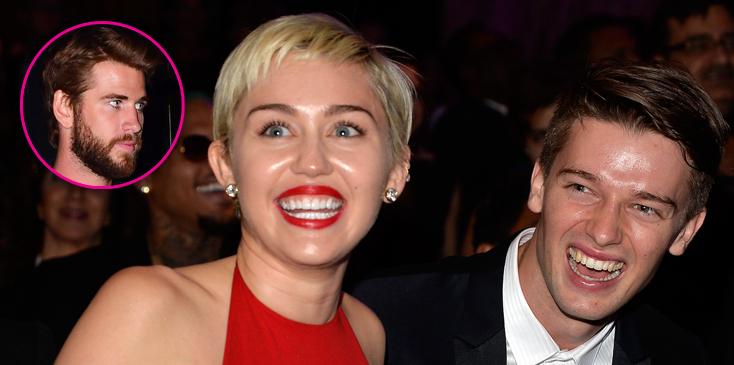 Boyfriend of Christmas past! A source exclusively told that Miley Cyrus is calling her ex-boyfriend, Patrick Schwarzenegger, behind her fiancé Liam Hemsworth's back!
"Liam doesn't have a clue, but Miley's been reconnecting with all her old party pals, including Patrick," the insider revealed.
The source also said to cover-up her shady behavior, "Miley is saying her contact with Patrick is just to discuss a script idea she has for him."
MORE ON:
Patrick Schwarzenegger
Article continues below advertisement
"She's obviously had enough of playing perfect bride-to-be and wants to have some fun," the insider confessed.
Not only that, the source said the young bride is "frustrated with Liam, who's giving his PlayStation more attention than he is her at the moment…Everyone knew this was going to happen sooner or later."
What do you think of Miley's behavior? Let us know your thoughts in the comment section!