Archive
It's Over? The Reason Miley Cyrus & Liam Hemsworth CANCELLED Their Wedding Again Revealed!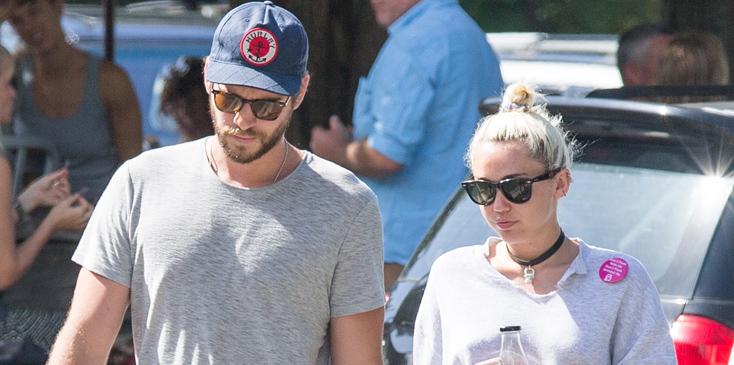 Ready to split, again?
According to an OKMagazine.com insider, Liam Hemsworth is getting cold feet over Miley Cyrus' secret career plans! "Liam's really unhappy about this turn of events. He'd hoped her Woody Allen TV show might have curbed any desire to go back to her wild stage persona – something that ultimately tore them apart in the first place," the insider dished.
The source added, it's a real blow for him because he was willing to do another movie with her and really help build up her acting career." Recently, it was revealed that the couple called off their trip to Bora Bora and the insider revealed it's because of Miley's desire to get back on stage over acting. "They've been having spats and the whole idea that they would get married this summer is completely out the window and Miley wants to go back to what she does best: performing and touring," the insider said.
Article continues below advertisement
And now, Miley's desire to perform again might cause even more issues because "Liam has just never been in the picture for that." The source added, "he's convinced she wants out – and in a way, so does he."
Do you think Miley and Liam are headed towards another split? Let us know your thoughts in the comments section!