Archive
Miley is Over Her Short Hair, But What Do These Celeb Stylists Think She Should Do Next?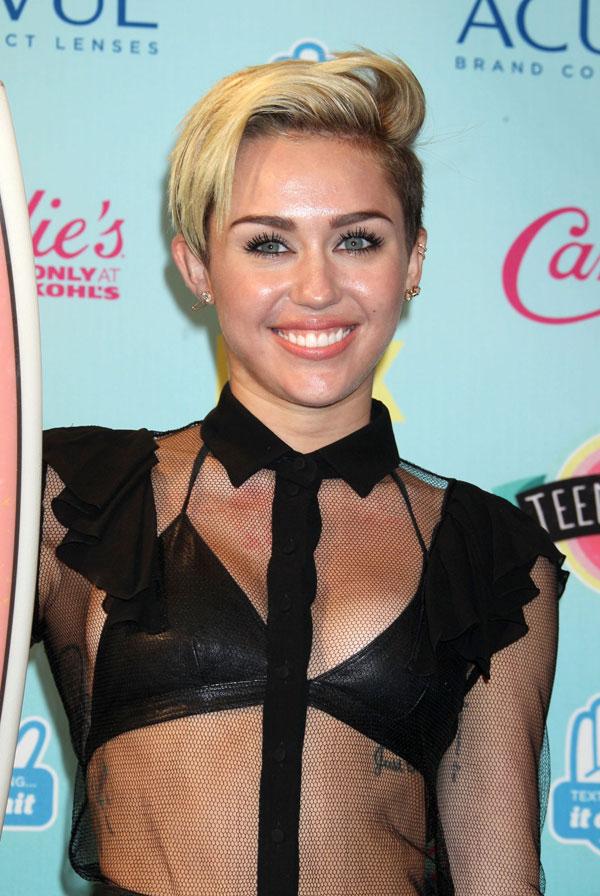 See ya short hair! Miley Cyrus confessed to Kelly Osbourne on E!'s Fashion Police, that she's sorta over her current look saying: "I'm secretly tugging on it every night and taking Viviscal, I'm not going to lie. But I'm going to rock it while I have it."
Since we take hair switch-a-roos very seriously here at OK!, we wanted to turn to the experts to get her a few professional opinions on what she should try next...
Article continues below advertisement
"When you're young and beautiful like Miley, spur-of-the-moment decisions can be really fun, but you're left thinking "what do I do now?". What I would suggest is for Miley is to play with her color while her hair is growing out. She should dye it a gorgeous light-neutral brown, with blonde (almost white) tips so it looks like she's a surfer girl who's been at the beach all summer. As for the cut, she should make sure she layers it a bit so it grows out delicately and evenly." —Celebrity Colorist Brad Johns
"I'd love to see Miley grow her hair out on one side, while keeping it short on the other, and letting her current blonde color transition into a natural ombré as her roots grow in." —Celebrity Stylist Adel Chabbi
"I would love to see Miley grow her hair out a little longer in the front and keep the back and sides short. She'd still have that edgy look, but the new hairstyle will create a soft shape around her face accentuating her beautiful features." —Celebrity Stylist Ric Pipino, Patrick Melville Pipino Salon
Article continues below advertisement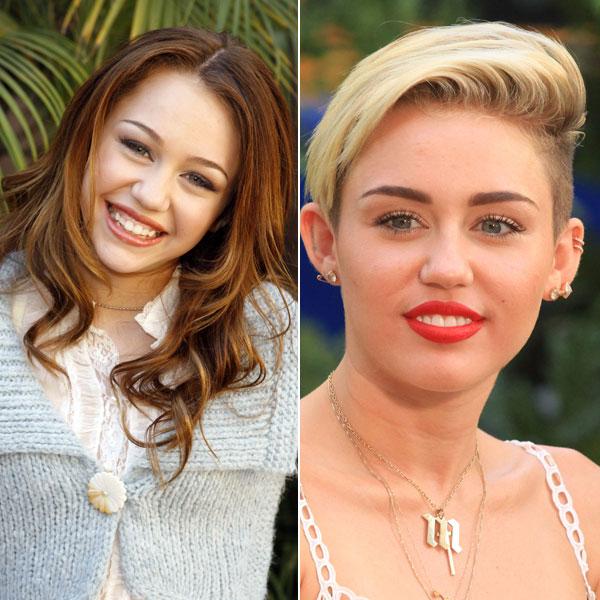 "I want to see Miley transform her rocker-chic hair into something more Bohemian glam. I see long, soft waves, but still a bit messy and carefree. That way, she will enjoy having long hair again while being consistent with her fun, adventurous self. Looking at her hair, she might need to grow it out a little bit more before jumping into the extensions bandwagon." —Celebrity Hair Extension Expert Angelo David Pisacreta of Angelo David Salon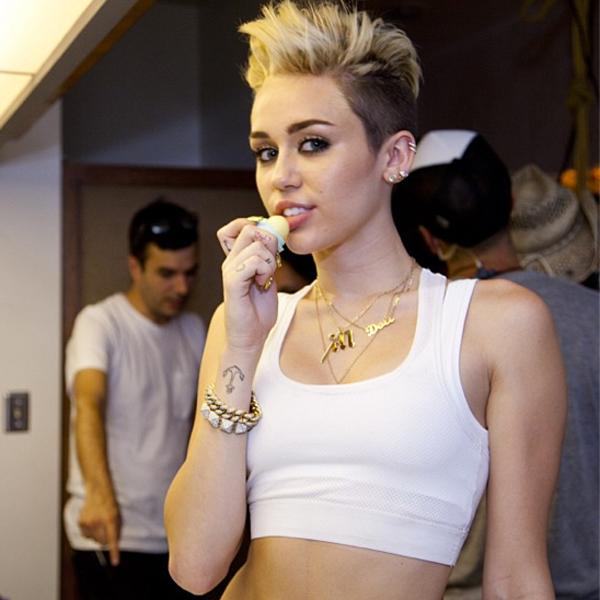 "Miley should bring back her long bob! That seemed to suit her best and it's one of the most versatile looks!" —Michael Dueñas, Schwarzkopf Professional Brand Ambassador
"Miley has a young, trendy edge, so to complement her style, skin and features, she should consider a warm auburn color update with golden highlights to add dimension and illuminate her fair skin." —Francis Bellofatto, Master Stylist and Volt Salon Partner
As for what else Miley can do to speed up the growth process, Josue Perez (Celebrity Hairstylist at Serge Normant) recommends massaging the scalp in the shower to simulate blood flow and taking good amounts of vitamin C, because it builds collagen fibers, which are essential to hair growth.
Who do you agree with the most? Do you want Miley to switch up her look or are you still feeling the shortness of her current 'do? Tell us below or @OKMagazine!