Archive
New Tunes Tues: Jimmy Fallon Debuts The First "Ew" Music Video and More Music This Week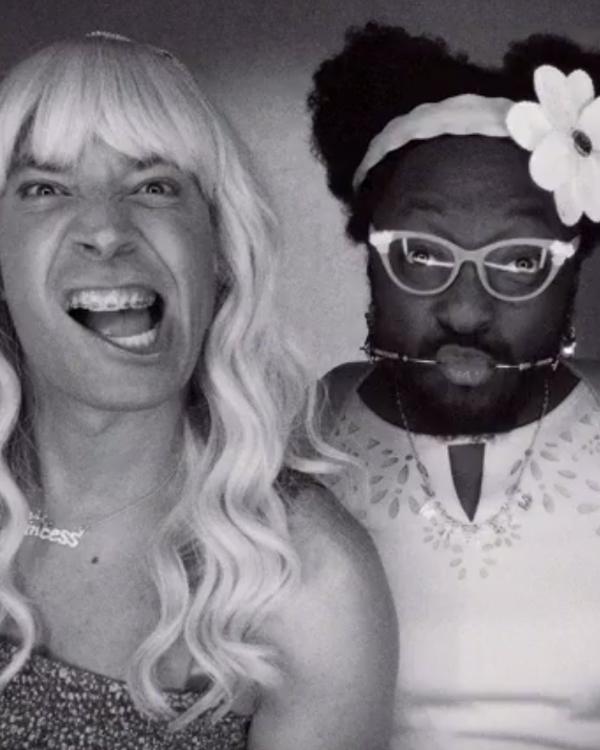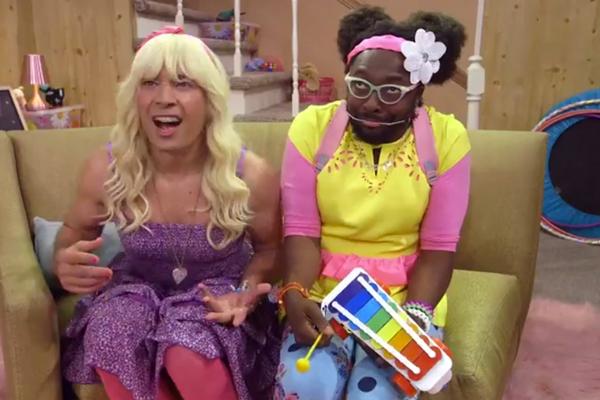 Welcome to New Tunes Tues, where we tell you what newly released songs/albums/music videos etc require your attention immediately. This week we've got Jimmy Fallon's alter-ego Sara in her very first music video, Ed Sheeran showing off his ballroom dance skills, and Nick Jonas making us fall in love with him for like, the third time this week. It's all below!
Article continues below advertisement
Jimmy Fallon ft. will.i.am, "Ew." Sara's a pop star! Jimmy Fallon's last "Ew" skit is not a skit, but rather a music video a la The Lonely Island's digital shorts featuring will.i.am as Sara's BFF, mir.i.am. Is that genius or what? Watch now and prepare to have the beat in your head for like, ever:
youtube=https://www.youtube.com/watch?v=uMBXhDcogcI&w=640&h=360
PHOTOS: The Cutest Picture You'll Ever See of Kelly Clarkson's Baby Girl
Ed Sheeran, "Thinking Out Loud." Normally, the British redhead hides behind a mic and a strummed guitar in his music videos, but this time, Ed's impressing a lady with his ballroom dance moves. Dancing With The Stars season 20, here comes Ed Sheeran!
youtube=https://www.youtube.com/watch?v=lp-EO5I60KA&w=640&h=360
Nick Jonas ft. Angel Haze, "Numb." When Nick Jonas said in an interview recently that he wanted people to "have sex to" his new music, he wasn't kidding. His new sound (not to mention his new chiseled look) is really..you know...making us want to do that.
Article continues below advertisement
youtube=https://www.youtube.com/watch?v=KHree3Ld5KY&w=640&h=360
PHOTOS: The Best Moments from Beyonce and Nicki Minaj's "Flawless" Video
Pharrell Williams, "Gust of Wind." Pharrell doesn't half ass anything, which is why he got an actual film director, Edgar Wright, to direct his latest music video, the fifth for his hit album, G.I.R.L. "Gust of Wind" makes us really happy that it's finally fall. Jump in the leaves party, anyone?
Robin Schulz ft. Jasmine Thompson, "Sun Goes Down." Jasmine's amazing at her covers of songs like "Chandelier" and "Let Her Go", and she's got almost 800,000 YouTube followers who agree. But now she's featured on Robin Schulz' latest club-banger. Take a listen:
youtube=https://www.youtube.com/watch?v=Mo4cmTaEDIk&w=640&h=360
WATCH: Alfonso Ribeiro Does the Carlton on Dancing With The Stars
What's your favorite new song of the week? Any we missed? Vote for your favorite song below and tweet your pick @OKMagazine!