Archive
Nikki Bella Is Already Planning Her Wedding To John Cena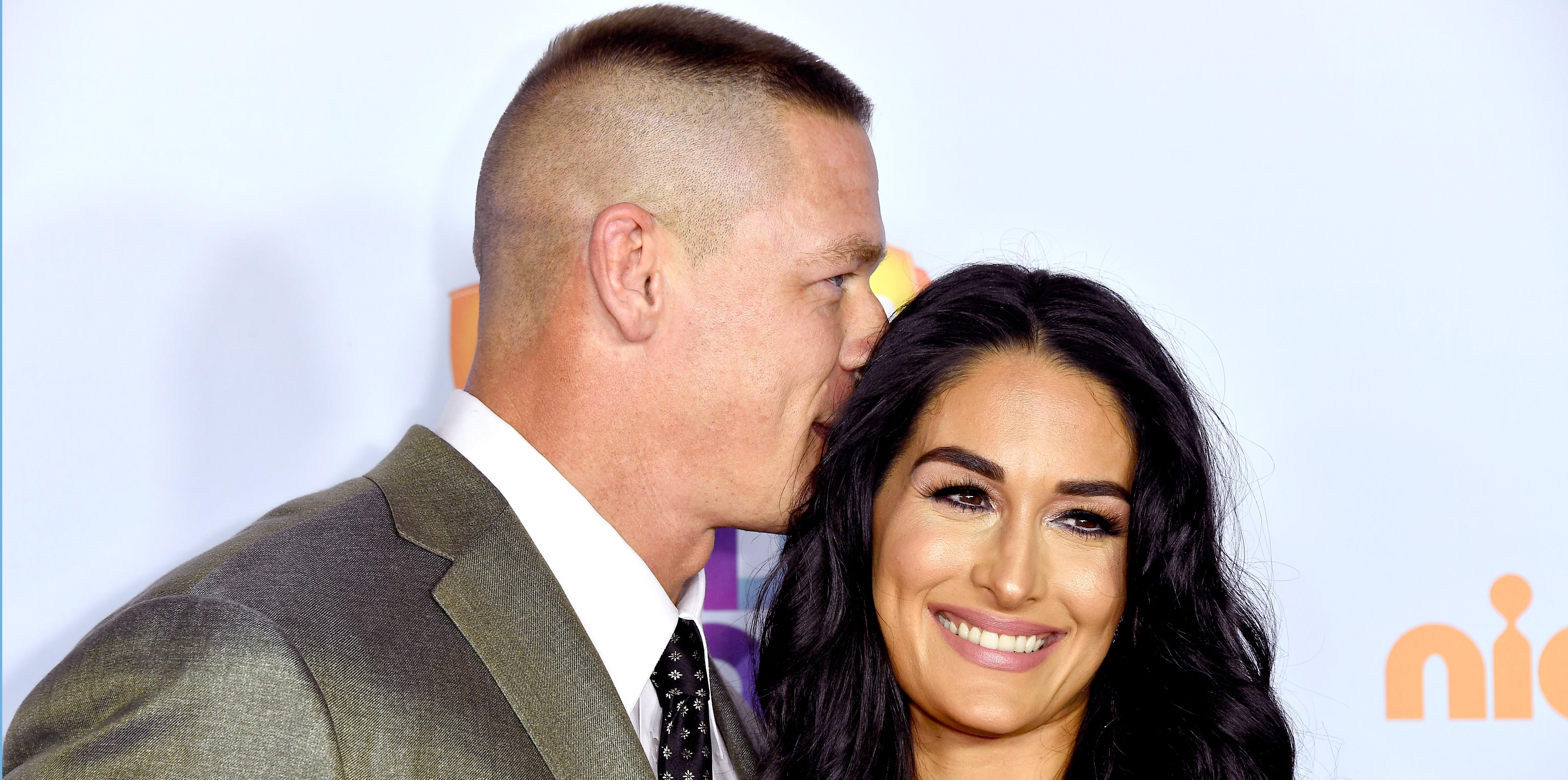 Nikki Bella and longtime boyfriend John Cena have only been engaged for about a month, and Bella is already planning the details of the big day!
Cena proposed to Bella live at Wrestlemania in an over-the-top romantic moment. The WWE couple recently opened up to E! News about their upcoming wedding, and Cena revealed that his job is to make sure Bella doesn't splurge too much on the special occasion.
Article continues below advertisement
"I'm kinda in charge of the budget," Cena said. "So we're going to keep everything on dollar—or there'll probably be some leeway but I just want the event to be fun."
"To be quite honest with you, Nicole has taught me a lot about what she believes the union between two people is and she's made me a believer out of it," Cena confessed. "That's certainly why I did what I did at Wrestlemania, and I know how important the day is to her and that's not to say it's not important to me — it's very important to me."
Fans of Total Divas and the spinoff Total Bellas saw Cena slowly come around to the idea of marriage. "John is in a place where he doesn't see marriage. I respect his decision right now because I'm happy," Nikki said on the show. "I do want to get married and I want to have kids — and I want to have all that with John. I hope one day he wants those things!"
Lucky for her, that day is now, and she's going full force ahead! She's been scoping out wedding dresses at New York Bridal Fashion Week and posting wedding inspo to her Instagram. Hopefully she can keep the budget in check!
What do you think about Nikki and John getting married? Sound off in the comments!