Archive
Catwalks & Fashion! North West Is A $250 Million PAMPERED Princess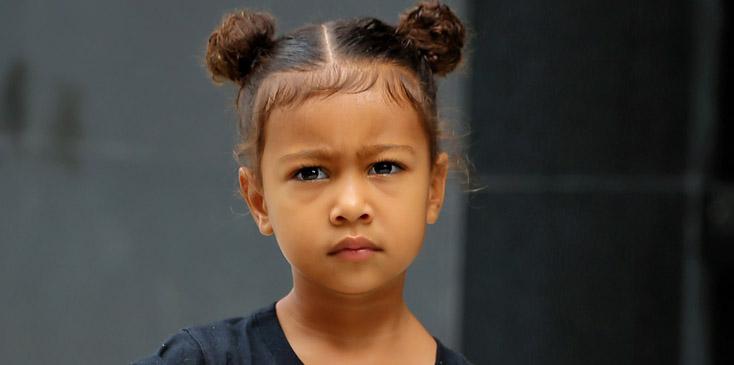 Kim Kardashian may be trying to show off less bling after that disastrous trip to Paris, but that hasn't kept her from spoiling North West rotten!
The three-year-old has everything fans can imagine, which is no surprise as she's already been all over the world, and when she was born, Kim couldn't stop posting all the clothes she was sent from the very top designers in the world.
A family insider revealed to OK!, "North has her own dressing room, with a catwalk that expands into a stage, five-way rotating mirror system and state-of-the-art entertainment system."
Article continues below advertisement
And that's only the tip of the iceberg! "The playground in the basement is amazing – Kim had input from an Occupational Therapist and a physical therapist. It's got climbing ropes, tunnels, even a miniature house – she can sleep up to 10 kids in it," added the source.
Kim is not the only one splurging on North either. Since having Saint, Kanye West has been getting North more things than ever before, probably so she doesn't feel jealous. When Saint was first born, Kim mentioned that North wasn't too fond of sharing the attention, but it sounds like she's not at all.
"She pretty much gets something new every time her dad walks through the door and Kim has become an epic online shopaholic when it comes to girls' clothes – there's new things arriving two, sometimes three, times a day," said the insider. Lucky kid!
What are your thoughts on North being spoiled? Let us know in the comments section.