Archive
See O.J. Simpson Walk Out Of Nevada Prison After 9 Years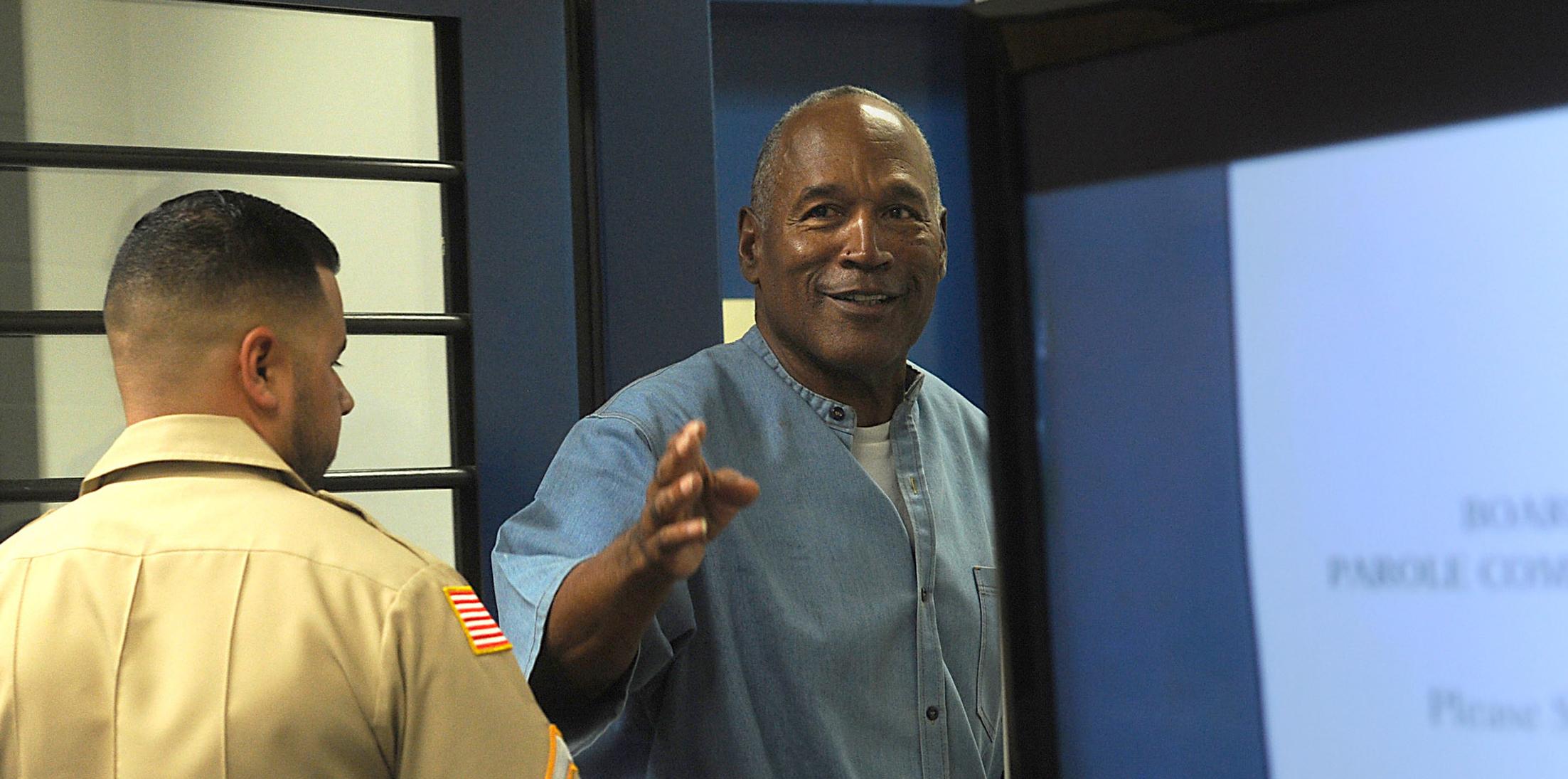 "The Juice" is loose!
O.J. Simpson is officially a free man.
The former NFL star was released from a Nevada prison shortly after midnight on Sunday, October 1, after serving nine years of a nine to 33-year sentence for kidnapping and armed robbery. He was reportedly picked up by an unidentified friend.
According to Brooke Keast, a spokeswoman for the Nevada Department of Corrections, "He was upbeat, personable and seemed happy to get on with his life."
Article continues below advertisement
"I told him, 'Don't come back,' and he responded, 'I don't intend to,' " she told CBS News.
The 70-year-old was released in the middle of the night to avoid media attention.
"Our biggest concern was our safety and the public's safety and not wanting anybody, paparazzi, to follow him," Brooke said. "He left through a big blue door through the front gatehouse and exited quietly. He looked down because he didn't want to be photographed."
O.J. was granted parole at a hearing back in July. The earliest date he was eligible for release was Oct. 1.
The former Buffalo Bills star was sentenced to a 9 to 33-year prison sentence following an arrest in 2007 after a botched robbery in Las Vegas.
Unlike the last time he was freed, 22 years ago, following "The Trial of the Century" (O.J was acquitted for the murders of his ex-wife, Nicole Brown Simpson, and her friend, Ron Goldman) the one-time football legend will now face restrictions in his release -- up to five years of parole supervision.