Archive
Watch Paris Hilton Play With Her Dog At The Airport After Winning DJ Award!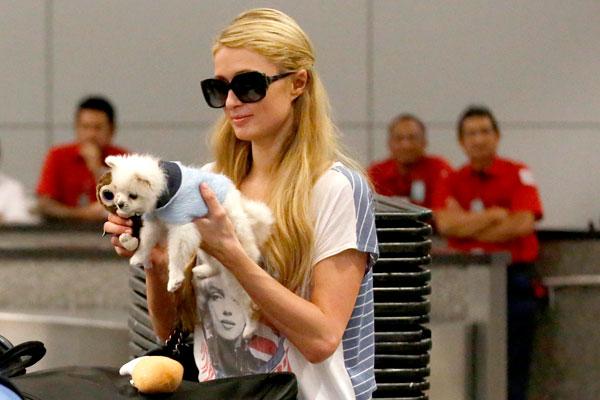 Paris Hilton certainly loves the attention of fans!
After receiving an award at the NRJ DJ Awards for "Women's Newcomer of the Year" on Wednesday in Monte Carlo, Paris headed to the airport, and was seen waiting in the hallways with her luggage while her car arrived.
PHOTOS: Kendall and Kylie Jenner's Most Scandalous Instagram Pictures
The heiress was joined by her adorable dog, Prince the Pom, of course! When asked by photographers how exciting it was for her to win a DJ award, Paris replied, "So exciting."
Article continues below advertisement