Archive
Patrick Schwarzenegger Wants To Leave His Girlfriend For A More Popular Hot Model: Kendall Jenner!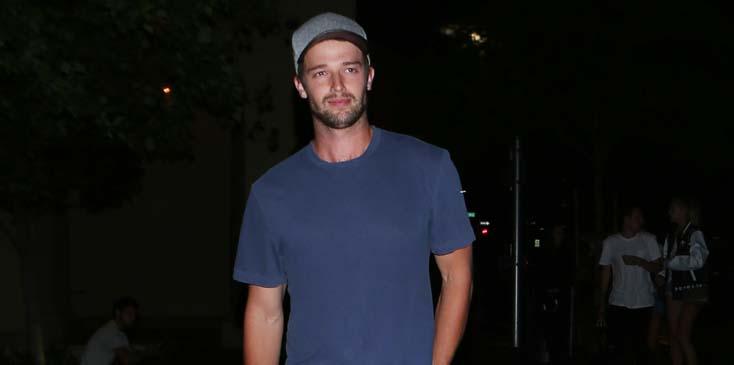 Now this is certainly a dating no-no! While Patrick Schwarzenegger should be content with his stunning model girlfriend Abby Champion, it turns out he has his eyes set on another runway beauty — and she may be out of his league!
A source told OK! exclusively that the stud wants another A-lister after his stint with Miley Cyrus, and who is better than a Kardashian member?
The insider said "Patrick made a beeline for Kris Jenner and was hitting her up with tips on how to get in with Kendall," during a recent GQ party earlier this year. Talk about being bold!
Article continues below advertisement
While Patrick has been dating Abby for a few months, Kendall is rumored to be dating 23-year-old NBA player Jordan Clarkson since late last year. So let's see how Patrick pulls this one off.
Fortunately for him, he has Kris on his side, as she was "totally encouraging and promised to pass on his number to her," said the insider. Poor Abby!
So what are Patrick's intentions? Is he in for love or more fame? According to the insider, it's all about the fame. "Patrick's only with a girl until someone better comes along, but Abby's really fallen for him. Whether he gets a date with Kendall or not, she's headed for heartbreak."
Do you think Kendall should give Patrick a chance? Let us know in the comments section.