Archive
Plastic Surgery Makeover! Rob Kardashian Reveals His Desperate Plan To Make Blac Chyna Happy!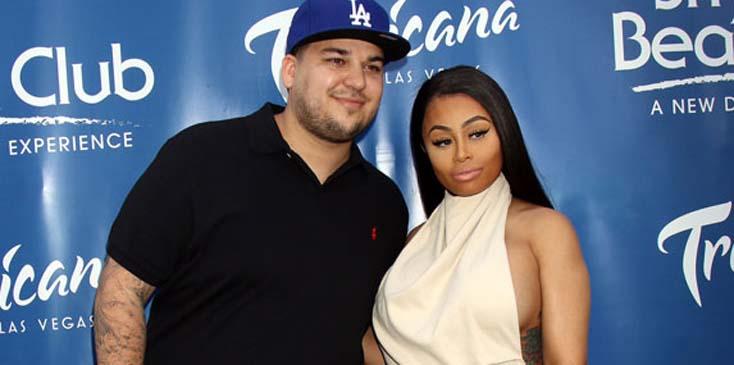 A Kardashian is going under the knife soon—but it is not Kim! Her younger brother, Rob, though, is determined to look his best ahead of his wedding to Blac Chyna, and surgery is being strongly considered!
As fans know, Rob went into hiding back in 2013, right when Kim was getting married to Kanye West. The reason for his disappearance was his shocking weight gain, as he did not feel comfortable in front of the cameras.
Article continues below advertisement
That all changed when he met Chyna though, as she helped him shed some of the pounds and build his confidence through a healthy diet and exercise regimen. However, now that she is pregnant with their first child, a source tells OK! exclusively that Rob hit an exercise plateau!
So what better way to lose weight than with surgery? The insider said that the 29-year-old is willing to spend thousands on liposuction sessions to look his best while at the altar. And of course Chyna, who is rumored to have had plastic surgery, knows where he should go.
"Rob needs to drop 50 more pounds to reach his goal so Chyna referred him to her plastic surgeon, who suggested Rob immediately start noninvasive liposuction on his back, buttocks, arms, belly, check and neck," said the source.
But prior to the surgery, he may want to lay off the drinks and marijuana, as he allegedly is continuing to engage in bad behavior! "Rob isn't clean and sober by any means," added the insider. "Alcohol and pot are readily available through the crew that he and Chyna hang out with. He's not abusing like he has in the past, but he hasn't completely cut that stuff from his lifestyle, and that's become a factor in his inability to lose the weight."
And it hasn't helped that Chyna is eating for two, which has led Rob to indulge in "sympathy cravings." Hopefully his plastic surgery overhaul will do the trick!
What are your thoughts on Rob going under the knife? Let us know your thoughts in the comments section.