Archive
OK! Exclusive: RHONY's Countess LuAnn de Lesseps Talks New Partnership With The Warwick Hotel & Upcoming Clothing Line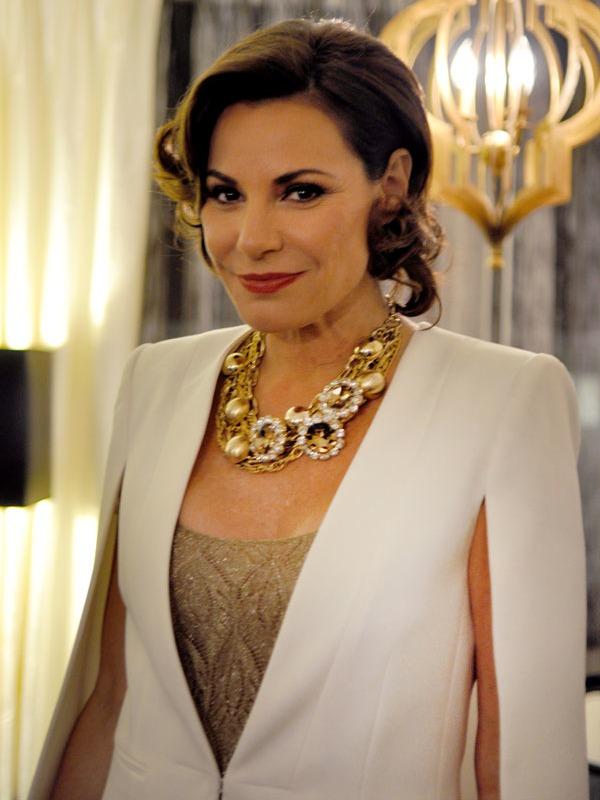 No one knows New York City's most luxurious hotspots quite like Countess LuAnn de Lesseps – she does host and work in the city, after all! – and although New York is the city that never sleeps, it's impossible to get the full Big Apple experience in just one night.
That's why the Real Housewives of New York star is teaming up with the Warwick New York Hotel to give guests the ultimate Big Apple experience. From having cocktails and hors d'oeuvres with the Countess (curated by her, of course!) in the hotel's Marion Suite, to having a night out on the town, the reality star is helping hotel guests take New York City!
Article continues below advertisement
OKMagazine.com exclusively chatted with the Countess about the partnership, The Countess: Hostess of New York, and her clothing line.
OKMagazine.com: Tell us about your partnership with the Warwick hotel and the New York-themed travel package.
Countess LuAnn de Lesseps: I'm so thrilled to be working with the Warwick to be the tour guide of people coming to New York City who don't know the city or who do but don't know where to go. I'm working with the Warwick to create packages for their clients. They have different packages to choose from like Broadway Babe, where they can go to a Broadway show and dinner. People are always asking me where to go so I get to share and give advice on New York City and New York City's hotspots. The guests who buy these packages are having cocktails with me for like an hour and a half and then I'll send them on their merry way to whatever package they're doing in the city.
WATCH: Inside The Home of Real Housewives Star Countess LuAnn de Lesseps For The Holidays!
OKMagazine.com: Why did you decide to get involved with this partnership?
Countess LuAnn de Lesseps: As a hostess and being in New York City and working in New York City and being on the show for seven seasons, we've had our fair share of experiences and how to live and where to go in the city. It's something most people wouldn't know that aren't from here. I feel like I'm giving them an exclusive taste of the city.
Article continues below advertisement
OK! Exclusive: Sonja Morgan Reveals How Everyone Is Getting Along On Real Housewives Of New York With Bethenny Frankel Back
OKMagazine.com: Are you going to continue your clothing line for Shop HQ?
Countess LuAnn de Lesseps: I have Cruise coming up now. I already did spring and fall for Shop HQ and I sold out. I was really happy about that so they asked me to do Cruise spring and fall again. With my collection, women know they're dressed appropriately no matter where they go. It goes from day to night. You could accessorize easily and it just really travels well. It's chic made easy and affordable. It's based on my lifestyle and things that I wear every day. You have to be able to go from work to a cocktail party and so I want them to have that versatility when they're wearing my collection. And it's always elegant and that doesn't have to be expensive. It's how you put yourself together not how much you spend. That's why I love to sing "Money Can't Buy You Class" because it's true to my brand. It's about looking good, feeling good about yourself, being able to walk into a room and being comfortable with who you are.