Archive
Shacking Up! Rihanna & Drake Moved In Together And Are Making Even Bigger Plans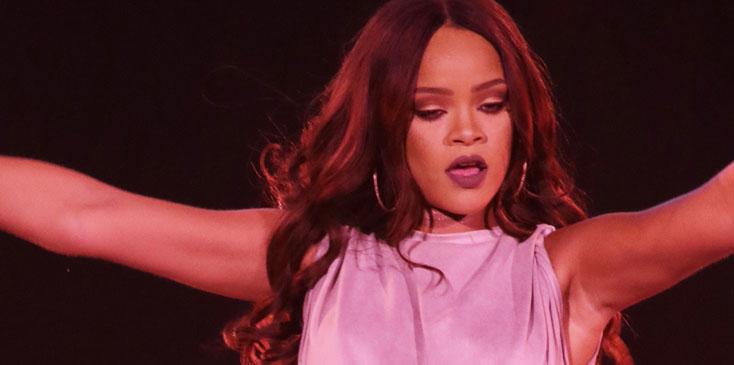 Drake may have been seen out with Hailey Baldwin this summer, sparking speculation that the two are dating, but the rapper is still all about Rihanna — and wants her hand in marriage!
A source told OK! exclusively, "They've been living together in LA for the past month, so putting a ring on her finger is the next logical step." In addition to living together on the West Coast, Drake has also been joining RiRi on her Anti World Tour, and they have had no issue getting close onstage in front of the fans.
Article continues below advertisement
"Drake's made his intentions clear: He adores Robyn, wants them to go public and spend the rest of the lives together," added the source.
"He's tried dating other girls but they just don't come close and he's waited in the wings for years, patiently hoping Rihanna would finally feel the same way." And Rihanna has even expressed to friends that Drake's suggestions to get engaged are slowly wearing her down.
The two were first romantically linked in 2009 after reportedly being spotted kissing at Lucky Strike. But they have never confirmed a relationship. But now, that's starting to happen, with the Bajan beauty agreeing to date him exclusively!
Added the insider, "She's starting to think they're meant to be, and the fact she's finally being attracted to kindness and love versus Chris Brown's bad boy tendencies is a huge sign that she's growing up."
Do you think Rihanna and Drake belong together? Let us know in the comments section.