Archive
Ryan Reynolds Can't Stand Blake Lively's 'Annoying' Friend Taylor Swift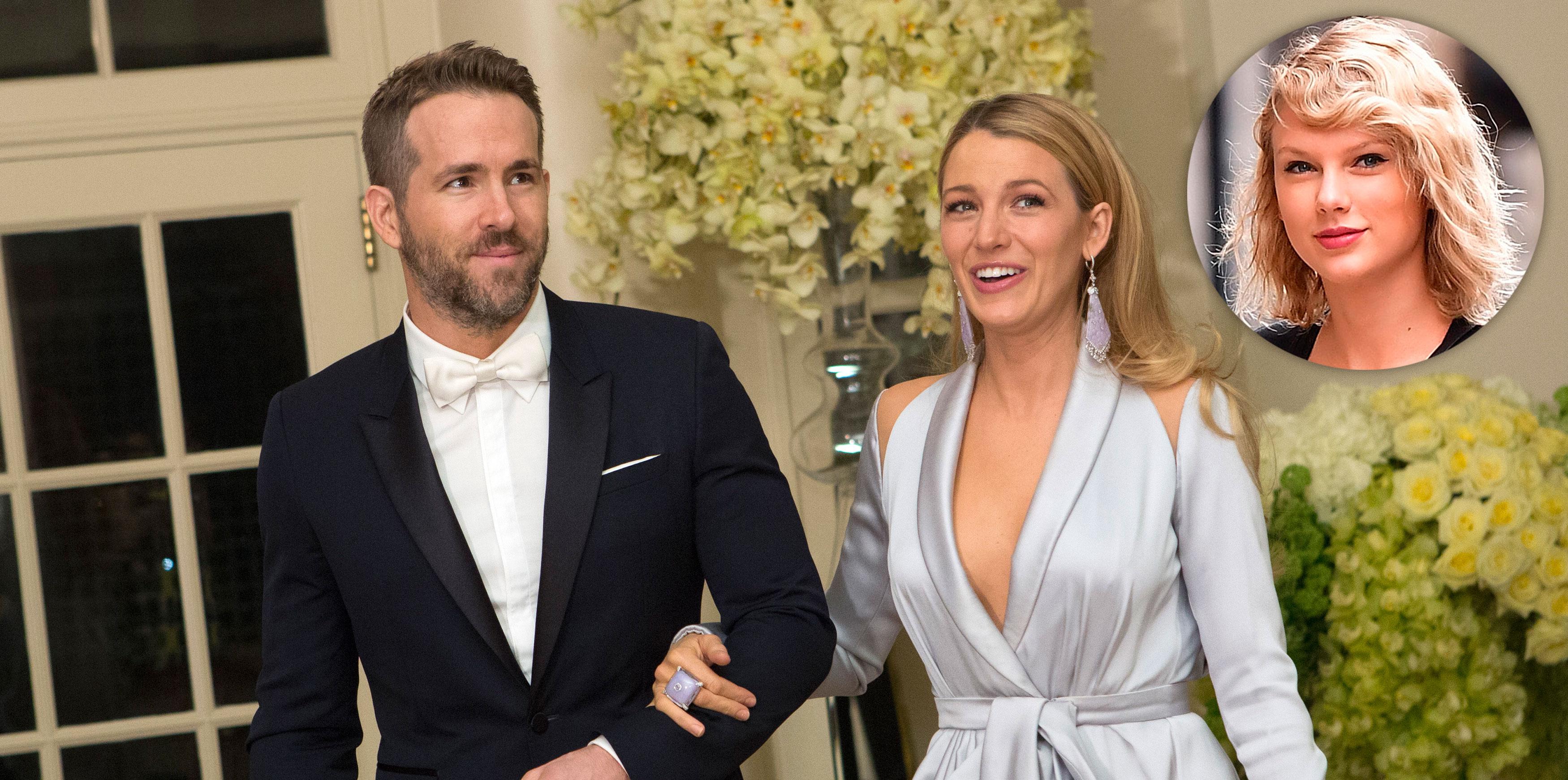 Blake Lively and Ryan Reynolds seem to have it all — but what they don't have is a mutual love for each other's besties!
A source tells OK! that Blake's friends really get under Ryan's skin, "especially Taylor Swift, who he thinks is particularly annoying." The problem is allegedly so bad that Ryan, 40, chooses to remove himself from the situation when the squad is going to be around. "When Blake has her girls over, Ryan usually doesn't stick around," the insider claimed. "He's even commented that they sound like a pack of chirping birds."
Article continues below advertisement
Of course, sometimes, there's just no getting around spending time with Taylor. As OK! reported, Blake and Ryan spent their 4th of July weekend in Rhode Island at Taylor's estate. However, when photos surfaced of the getaway, fans could not help but notice the miserable look on Ryan's face! Then, in September, Taylor allegedly showed up at the hospital shortly after the recent birth of Blake and Ryan's second child! Fast forward to Halloween, and Taylor even took the liberty of borrowing Ryan's original Deadpool costume.
Still, Ryan is not the only one feeling the pain. According to the source, Blake has "never clicked" with his buddies, including big names like Ron Livingston and Sandra Bullock.