Archive
You HAVE To See The Kardashians Recreate The 'KUWTK' Season One's Opening Credit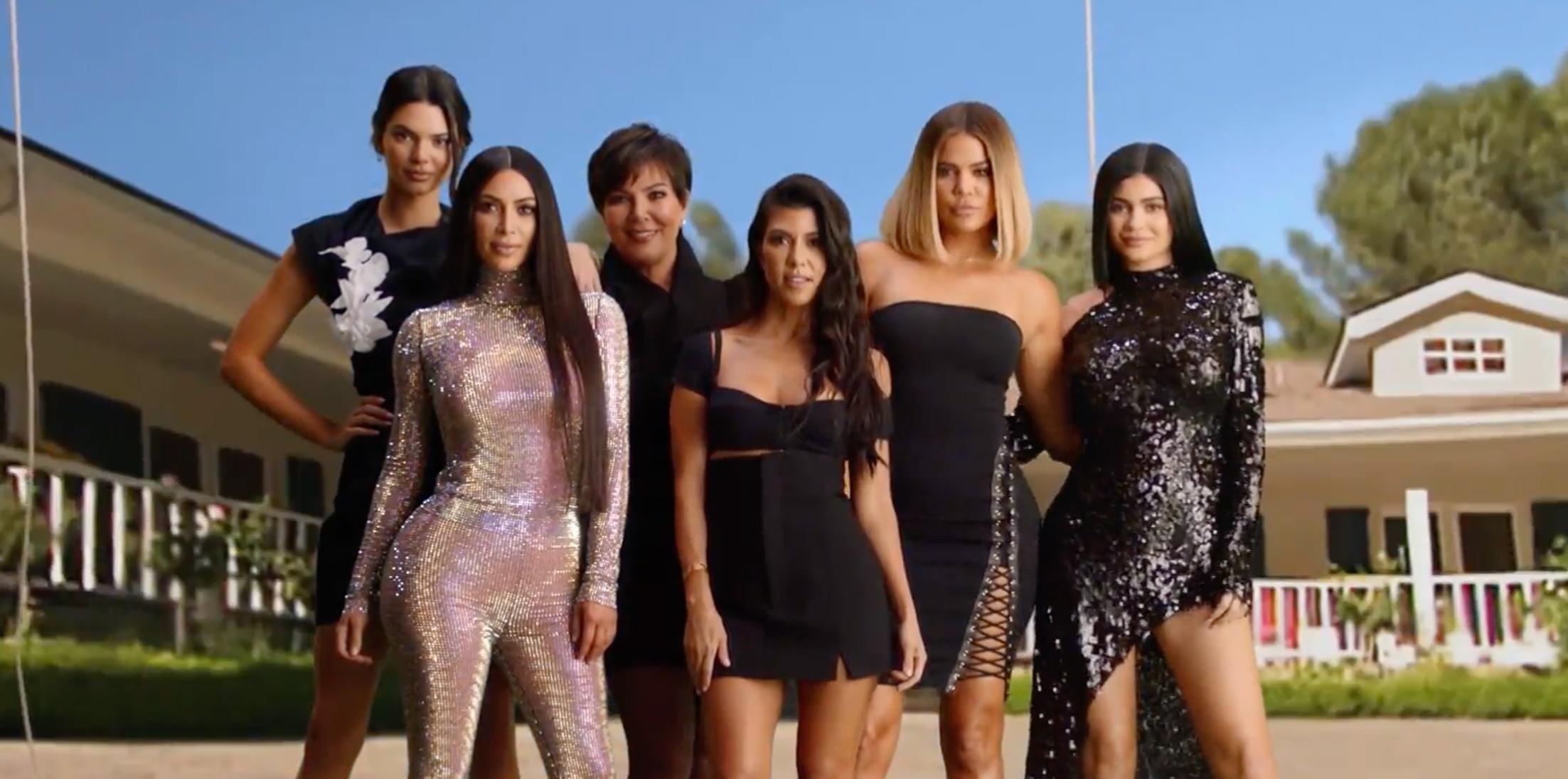 Sweet nostalgia!
The new promo for season 14 of Keeping Up With The Kardashians was a blast from the past as the reality TV star family paid homage to their early days on E! (with a glam modern twist, of course).
The one-minute and 30-second clip opened with a montage of throwback KUWTK scenes before switching to a current-day Kris Jenner flying in a helicopter.
Kourtney is then shown relaxing poolside as a Younes Bendjima, her current boy toy, look-alike cleans her pool.
Article continues below advertisement
Then it was Khloe and Kendall's turn, as the denim designer is shown wrapping up a workout session as Kendall skips out on a runway show.
Kylie's then shown getting pulled over in her orange Lamborghini, before reuniting with her sisters to recreate the KUWTK season one opening credits.
But, there was one sister missing.
"Where's Kim?" Kris asked (the famous line from their original opening 10 years ago), as the video switches to Kim in a blinged out cat suit.
"Mom, she's always late," Khloe responded (just like in the original), as Kim popped in.
"I'm here!" she announced as the girls got into their final position.
Kylie then pulled the curtain rope to reveal the background of their original Keeping Up house, just like they did ten years ago. (Awww!)
The Keeping Up With the Kardashians 10 Year Anniversary Special airs Sunday, Sept. 24 at 9 p.m on E!