Archive
Trouble In Paradise? Marc Anthony's Wife Is Worried About His CLOSE Relationship With Jennifer Lopez!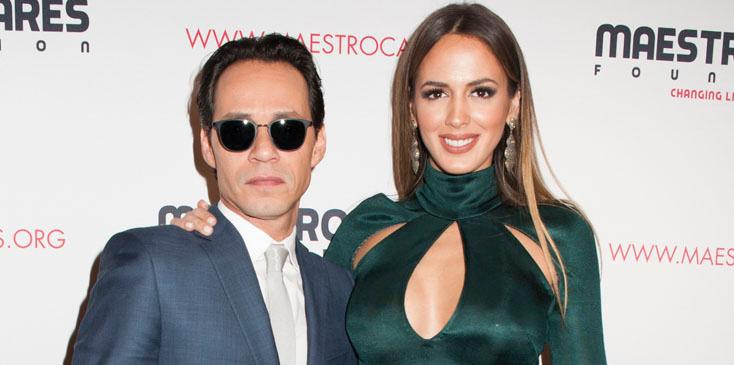 Someone is feeling a bit insecure now that Jennifer Lopez is a single lady. It turns out Marc Anthony's wife Shannon De Lima is not too enthusiastic about the diva's new relationship status!
A source told OK! exclusively, "Shannon understands that Jen will always be in Marc's life because of their kids, but she felt more secure with their bond when Jen was dating someone."
Unfortunately for the beauty, JLo is no longer dating after she and her former backup dance Casper Smart split following an on-and-off again relationship. And to add to the bad news, Jennifer and Marc have seemingly been closer than ever following their 10 year long marriage, as the 47-year-old recently posted a funny Instagram video with her ex and they also had a duet performance in New York earlier this year.
Article continues below advertisement
The singer has even noted in the past that divorcing Marc was the "biggest disappointment" of her life. We would be worried too if we were Shannon!
A source told OK! that the model's "worst fears are coming true. She worries she can't compete."
Do you think Shannon is overreacting? Let us know in the comments section.