Archive
Sofia Richie Is DONE With Big Sister Nicole's Meddling Ways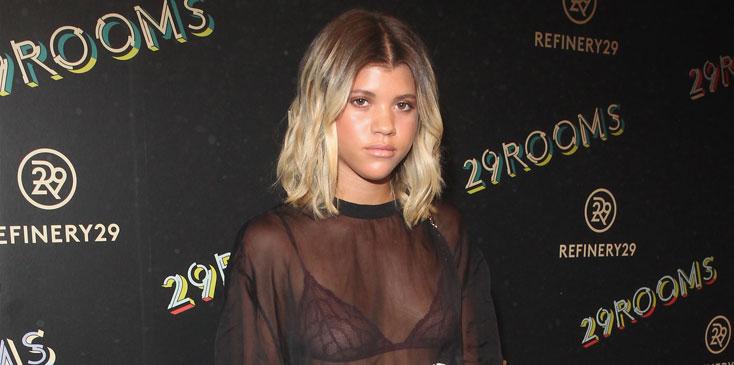 Sofia Richie is done with her big sister Nicole treating her like a child, and she's letting her know it. Said a source to OK! exclusively, "Sofia's tired of Nicole's lectures about boys and partying and has been really letting her have it recently."
The 18-year-old model's fame hit a new level when she began dating Justin Bieber this year. The romance ended at the end of the summer, and Sofia has been hitting the club scene ever since.
Article continues below advertisement
The source admitted, "Nicole has reason to worry. Sofia's hanging out with all kinds of sketchy guys, Scott Disick being one of the worst." Sophia was spotted clubbing with the Keeping Up with the Kardashians star back in September.
Even though Nicole was once known for her own partying ways, she wants to keep her younger sister under control. "She's still got eyes and ears everywhere on the party scene," said the source.
But it doesn't look like Sofia will be backing down anytime soon. The source added, "Sofia's going through that independence stage…she doesn't care what Nic thinks anymore."
Do you think Nicole has reason to worry about Sofia's partying ways? Let us know in the comment section!