Archive
No New Friends! Inside Taylor Swift's DESPERATE Plan To Win Her Squad Back After Relationship With Tom Hiddleston Fails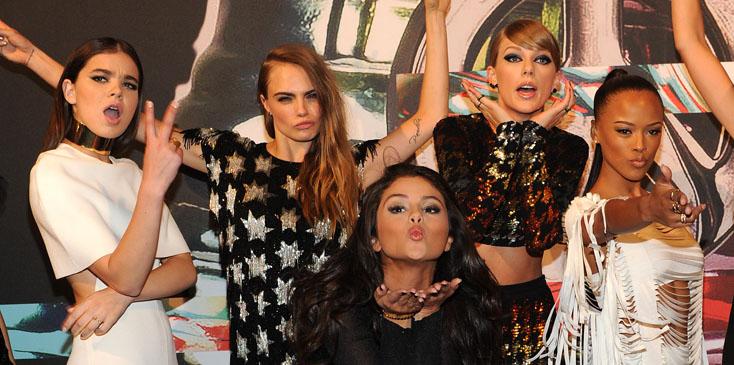 A lot of times when friends get into relationships, the bond with their pals falls to the wayside, and it sounds like that's exactly what happened to Taylor Swift!
The pop star was known for having her girls around her at all times, even including Gigi Hadid, Selena Gomez, Karlie Kloss, and others in her music video for "Bad Blood." But once she started her whirlwind romance with Tom Hiddleston, he became the only person she seemed to want to be around, and that didn't sit well with her squad!
Article continues below advertisement
A source told OK! "Her last romance nearly split up her squad for good, but Taylor Swift is working hard at regrouping her cast of galpals and pulling them all back into her fold.
The Tom Hiddleston situation caused a real divide among her friends, with half saying she was moving too fast and the other half behind the romance."
It turns out the first half was right, as the couple went their separate ways just three months after they started dating. But the damage has been done, as "the squad's been totally fractured and Taylor's been on a charm offensive winning back her girl gang," the insider revealed.
So how does she plan to win back their affection? By stepping out on the town, of course. Though she'll need another plan when it comes to Selena Gomez, who's still in rehab to fight depression.
"Nights out with Lorde, Martha Hunt, Cara Delevingne, Dakota Johnson and Lily Donaldson have been a priority for Taylor, who's also planning to visit Selena Gomez in rehab and reconnect with Karlie Kloss," said the source. "Taylor has no plans to date for a long time, so she's reassembling her squad with a vengeance."
Do you think her friends will take her back? Let us know in the comments section.