Archive
Teen Mom Week in Review: Javi Marroquin Finally Meets His Idol, Miley Cyrus and More News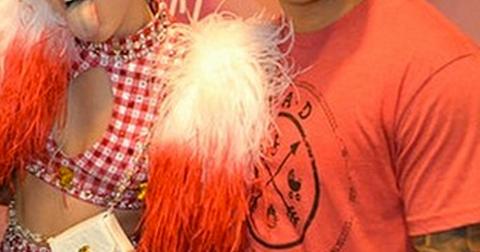 Aug. 4 2014, Published 3:42 p.m. ET
View all comments
A lot of the stuff in this week's Teen Mom news roundup came from social media. We've got some inappropriate tweets, adorable Instagram pics, the youge. So who's posting what? Which Teen Mom took to Twitter to defend her co-star? Read on for all the TM news scoop you need:
OK! News: All The Things Cameron Diaz Wants To Change About Benji Madden
Well guys, Javi Marroquin had a huge weekend. He and a friend attended the Miley Cyrus concert in Philly, and he FINALLY met his idol backstage. Javi's been a fan of hers forever—he's even wore Miley t-shirts on Teen Mom 2— so we're really, really happy for this major milestone in his life. Mazal.
Article continues below advertisement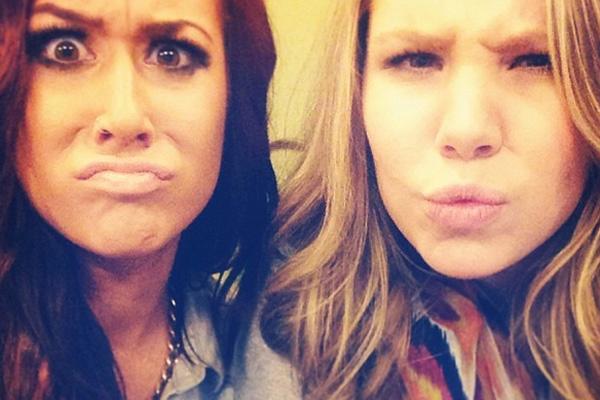 Can we talk about Chelsea Houska for another second? Girl is lookin' good, and we must admit that her hair looks kinda awesome with blue highlights. She and Aubree had a little hair-chalking sesh and the result was this adorable Instagram selfie of the mother/daughter duo. That kiddo just keeps getting cuter.
And speaking of tweeting, Farrah Abraham tweeted out a rather controversial picture. Nope, not of her naked body this time, but worse—a picture of the open casket at her grandfather's funeral! Fans are calling it unnecessary and we'd have to agree, but feel free to form your own opinion:
OK! News: The Big Bang Theory Cast Gets Major Pay Raise for Season 8
Jenelle Evans had her own things to say about Farrah's insensitive tweet (read more about that on Wetpaint), but on a lighter note, she gave Jace a birthday shoutout on Twitter! The little guy turned five, and the proud mama shared this adorable photo montage of him over the years. We hope Babs made him a Spiderman cake or something.