Archive
Inside Teenage Julia Roberts' Passionate Fixation With Ex Lover Liam Neeson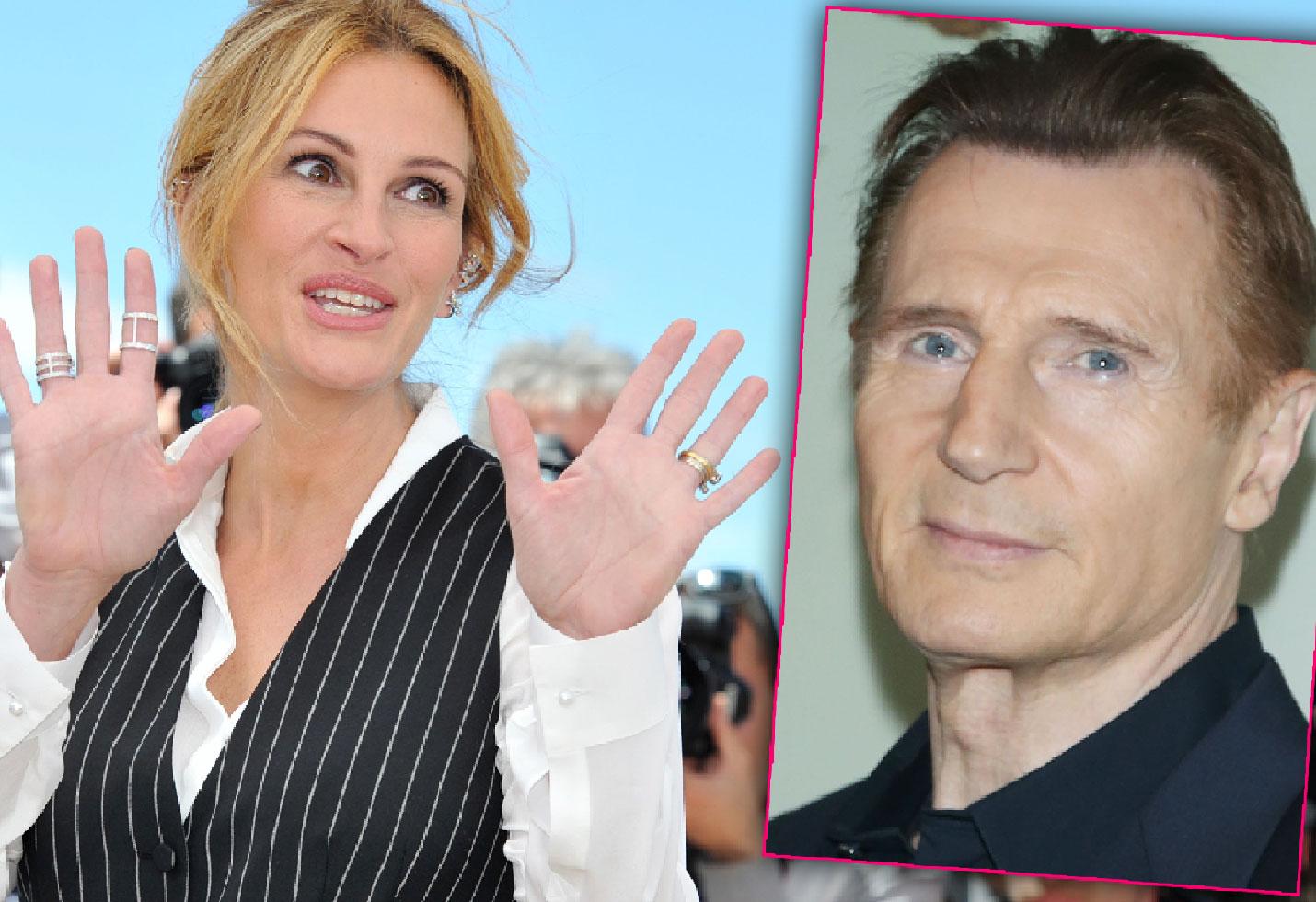 Oscar-winning actress Julia Roberts met Hollywood hunk Liam Neeson on the set of Satisfaction when she was just 19, RadarOnline.com can reveal. The now famous star was just breaking into the business, and Neeson, then 35, was already a household name.
"All of us would fall in love with Liam Neeson, but for someone who never really had a father figure that she could look up to and admire," says host Kitty Kelley, it's no wonder Roberts fell for him so hard.
Article continues below advertisement
As Radar can reveal, the Pretty Woman actress' father died of cancer when she was just ten.
Neeson "was her first leading man, but he was also her first big love affair. Within weeks, the two were living together," says Kelley in Reelz' latest The Kitty Kelley Files: Julia Roberts clip.
"They embarked on a relationship that lasted for quite sometime," says The Hollywood Gossip reporter Tyler Johnson when talking of the famous pair that dated from 1988 to 1990.
"Liam Neeson was great with Julia Roberts," says Kelley. "She was new to the business, he was accomplished, he was successful – but this would start a pattern with other leading men."
Now 49, Roberts is know for her relationships with various of Hollywood's leading men, as she was romantically involved with stars such as Dylan McDermott, 55, Kiefer Sutherland, 50, Lyle Lovett, 59, Matthew Perry, 47,and current husband Daniel Moder, 48 – all whom she met on different film sets.
The Kitty Kelley Files: Julia Roberts airs Saturday, August 12 at 10 ET/PT.