Archive
Heartbreaking! Teresa Giudice's Mother Antonia Gorga Dead At 66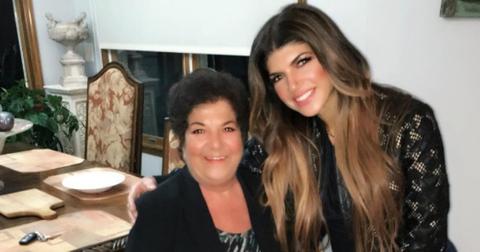 Mar. 24 2017, Updated 4:33 p.m. ET
View all comments
Tragedy has struck Teresa Giudice's family once again. Her mother, Antonia Gorga, has died at age 66.
The mother of The Real Housewives of New Jersey star often appeared on the show, of which her son Joe Gorga was also a star.
Joe and his wife Melissa named their 12-year-old daughter after the family matriarch.
The devastating loss comes at an already terrible time for Teresa, as her husband Joe Giudice is currently serving 41 months in prison for fraud.
Article continues below advertisement
Teresa served 15 months but was released in late December.
Since the news of her mother's passing, Teresa has posted a photo collage with her mother to Instagram, captioning it: "Thank you for the love and support during this extremely difficult time. My mother was a very cherished part of our family and she'll be deeply missed."
This morning, Teresa posted a family portrait with her parents at the center, captioning the photo, "I miss my mommy so much."