Archive
OK! Exclusive: Todd Chrisley Reveals How His Kids Rebelled Since Going To College And More Secrets About Chrisley Knows Best!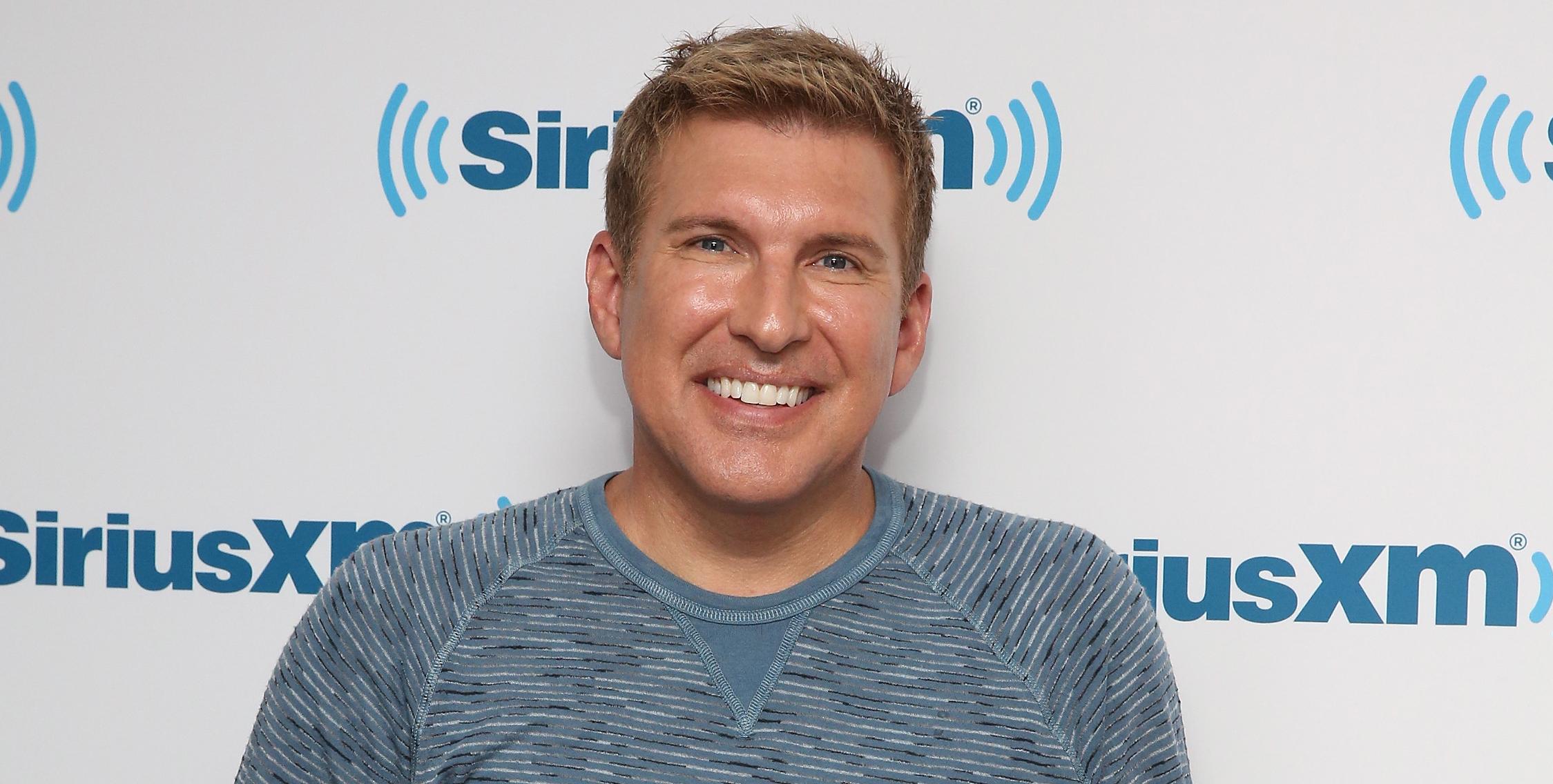 The Chrisley's are back! After a 3-month hiatus, the ever-so entertaining Chrisley family will be returning to our television screens on Nov. 10th on Chrisley Knows Best! The second half of season 3 will feature a Chrisley European vacay, two Chrisley graduations and, of course, the usual Chrisley shenanigans. The family patriarch, Todd Chrisley, sat down with OKMagazine.com to give us an inside scoop on the upcoming second half of season three and an update on what the family has been up to since cameras stopped rolling.
Article continues below advertisement
WATCH: Todd Chrisley Is Not A Fan Of Julie's Cooking—And Isn't Afraid To Show It
OK!: How is the Chrisley family?
Todd: We're all very blessed and we're all doing very well.
OK!: How has it been dealing with the great success of Chrisley Knows Best so quickly, with the showing having been on air for just a little over a year?
Todd: I think that we are so blessed to be able to be where we are today. When our show first started it was very well received, it has just continued to grow every season. Our children have been brought up with the concept of, "to whom much is given, much is required," and I believe that we have been so blessed, we are obligated, it is our job, to give back and use the platform that we have and use it for good. That's what we try to do.
OK!: How is Savannah handling being recently crowned Miss Tennessee Teen and will we see her crowning on the show?
Todd: You will not see the crowing on the show. Savannah decided to compete in Miss Teen Tennessee without even telling us she was doing it. She wanted to do this on her own. She didn't want cameras, she wanted to take control of that whole process and she did, and it turned out well for her. We're very proud of her. Very proud of the fact that my daughter at eighteen-years-old can take that kind of initiative and have the kind of outcome that she has.
Article continues below advertisement
WATCH: Todd Chrisley And Family Discuss His Plastic Surgery For 47th Birthday
OK!: How did Savannah actually tell you she was competing for the pageant and did you have a chance to give her any 'Todd Chrisley' tips?
Todd: I was sitting in a restaurant in Los Angeles and my wife sent me a text message, "OMG Savannah just made top 15 in Miss Teen Tennessee." So there were no tips for me to give, she designed her own gown, picked out everything, and cut her hair off about three days before she had the pageant.
OK!: How are you dealing with Savannah and Chase going away to college and will fans be able to see you drop them off to school in the upcoming season?
Todd: You do get to see that. It's been a very tough transition because I've been in their life everyday since they've been born. This is the first time they've ever been away from home. So I'm in Nashville about 2-3 times a week and then I drive to Athens to see Chase, and I have lunch with him twice a week. I'm busy going back and forth. But they do come home on the weekends. Once they were out for about the first two weeks then they started coming home more.
MORE ON:
Chrisley Knows Best
Article continues below advertisement
OK!: How are Savannah and Chase adjusting to college?
Todd: Savannah is doing very well. Chase is trying to screw his way through the entire campus. He's a typical teenage boy that I have to pray over daily.
OK!: How is Savannah balancing being Miss Tennessee Teen and a new college student?
Todd: Savannah is extremely academic, so nothing that Savannah is going to do is going to interfere with her college degree. Savannah truly believes in the empowerment of women and she believes the best way in doing that is by having an education. Julie and I have both brought her up that way, as I did Lindsie. I did not want to raise weak girls. I wanted my girls to go out here and do any job that a man can do. Savannah has taken that very seriously. I say she's the child that Gloria Steinem never had.
WATCH: Chrisley Knows Best's Todd & Julie Reveal Which Kid Is Their Favorite!
OK!: What can we expect when Chrisley Knows Best's second half of season 3 premieres on Nov. 10th?
Todd: You'll see transition in our life. You'll see the trip to London with my family, my mother included. They say one bad apple spoils the bunch, when my mother's involved she encourages the kids to break free and escape. You'll see a lot of that in London. You'll also see Chase and Savannah graduating, going through that process. These last six episodes of season 3 are very heart felt episodes.
Article continues below advertisement
OK!: Can you give us some spoilers from your family's London trip?
Todd: You will find my mother does not change her colors whether it's on this side of the pond or that side.
OK!: How is Julie's food blog coming, are you liking her cooking?
Todd: I love Julie's cooking I just want for Julie to keep her cooking the way it's always been. I don't want anyone to give me any kind of sh*t that comes from a pond, I don't want anything on my plate that jumped across my car that morning, I don't need anything like that.
WATCH: Todd Chrisley And His Family Hysterically Take London In Chrisley Knows Best Sneak Peek
OK!: Last season ended with your family's memorable experience at the dude ranch, can you tell us about some bound-to-be memorable moments from these upcoming episodes?
Todd: Chase and Savannah going to school you're going to see in these last six episodes. You're going to see their graduation. As far as the Dude Ranch goes I can't imagine taking a trip to hell and it being any worse than what that was for us. But because Grayson is the baby of the family and Julie has truly cradled him this is a kid that at nine-years-old the next thing on his bucket list is to go to Madrid. He picks a dude ranch. I mean I'm just not that daddy.
OK!: What upcoming projects can fans look forward to from the Chrisley's?
Todd: All of us have other projects that we're working on and that will start coming out in the press in 2016. Savannah is working on her own clothing line right now and Chase just got his own podcast, which starts in December. We've got a lot of stuff going on right now.
The second-half of Season 3 of Chrisley Knows Best premieres Nov. 10th on USA at 10/9 c.