Archive
Tweet Repeat: Donnie Wahlberg Jokes About 98 Degrees Feud, Lacey Chabert Shows Off Adorable Pup and Seth Meyers Talks Paula Deen Drama!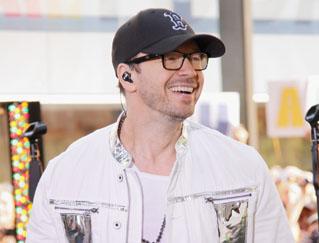 Welcome to Tweet Repeat, your daily dose of the best celeb anecdotes found on Twitter. We've scoured the site looking for the funniest, weirdest, goofiest, deepest, craziest, sweetest, most intriguing thoughts of the day, from the most intriguing people on the planet internet.
From Lacey Chabert's adorable "diva dog" to Seth Meyers' Deen v. Food Network commentary, it's been a fun day in the Twittersphere! Ozzy Osbourne, Donnie Wahlberg and Mike Posner also caught our eye today with some hilarious tweets and photos. Check them out below as well as posts from stars like Ariana Grande and Matthew Morrison in today's Tweet Repeat.
Article continues below advertisement