Archive
Tyga Is FEUDING With Caitlyn Jenner And Has Been Cruelly Trash-Talking Her — Find Out Why!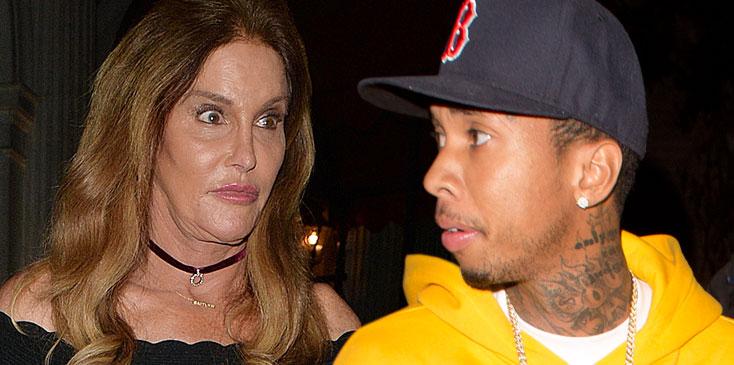 Bad blood! Caitlyn Jenner and Tyga won't be spotted out together anytime soon, as it turns out the rapper is more than over Kylie's dad!
A source told OKMagazine.com exclusively that "Tyga's got it in for Caitlyn after she refused to give Kylie her blessing when they got back together."
According to the insider, Caitlyn doesn't approve of Tyga, and there are more than enough reasons why. For one, the rapper always seems to make headlines for his financial troubles, which doesn't make the famous family look good.
Article continues below advertisement
And Kylie is well aware that her dad can't stand her boyfriend, and according to sources, the 19-year-old told Tyga that Caitlyn thinks he's bad for her. That wasn't the best move, because it made Tyga dislike Cait even more!
Now, the 26-year-old is going as far as to "trash Caitlyn to anyone who will listen," said the source.
That's part of why Caitlyn refused to go to her daughter's own birthday bash earlier this month, though she and Kylie have a very close relationship.
"Tyga's been calling her terrible names and doing everything he can to force Kylie to ditch her dad," added the insider.
Do you think Tyga is in the wrong? Let us know your thoughts in the comments section.