Archive
WATCH: Kim Kardashian Threatens Kylie Jenner To Be 'Really Professional' At Kayne West's Fashion Show!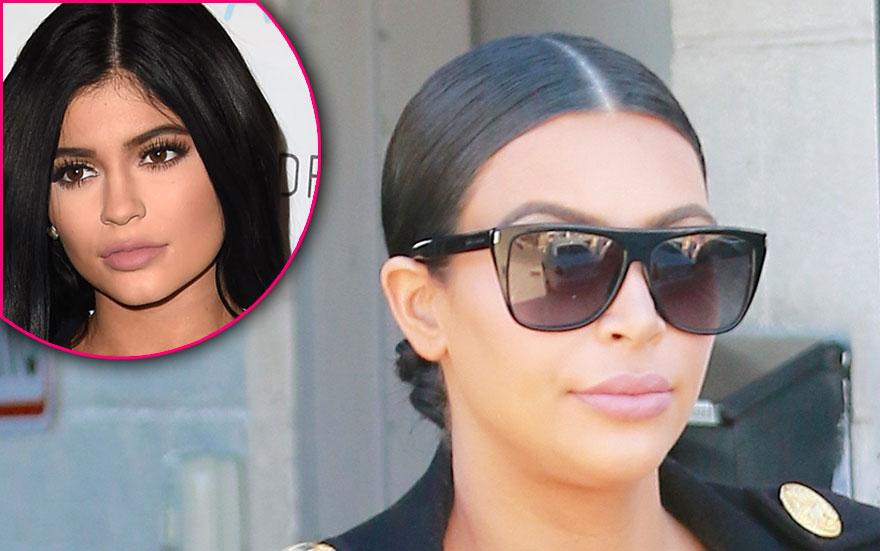 Kim Kardashian sets the line straight!
In a sneak peek at Sunday's upcoming episode of Keeping Up with The Kardashians, Kim sits down with her 18-year-old sister, Kylie Jenner, to discuss her upcoming performance at Kayne West's Yeezy fashion show.
"I just wanted to go over with you ... so you're going to walk in Kanye's show," Kim tells Kylie. "I feel like you're totally, like, the vibe of Yeezy."
Article continues below advertisement
In an on-camera interview, the 35-year-old reality TV star explains that Jenner "has a really cool, unique look" which is perfect because West wants "underground, really cool vibes."
But she later reveals, "I've been hearing things like, 'Kylie makes people wait because she's on her phone,' or if she's at photo-shoots she brings a ton of friends, so I just want Kylie to know just because Kanye is family, like, this isn't a casual situation," Kim continues. "She has to be really professional and go with the flow."
And Kim makes sure her sister knows that! "You know, Kanye's like, such a perfectionist obviously and this is a really big deal, to do a second show. His first show did so well, you know, the second it's like – even that much more pressure," Kardashian explains to Jenner.
PHOTOS: Kylie Jenner Gets More Work Done On Her Face!
"So I just want it to be perfect," she says as Jenner is looking down at her phone.