Archive
'That Was Not A Stunt' — Wendy Williams Faints Live On Air In Front Of Stunned Viewers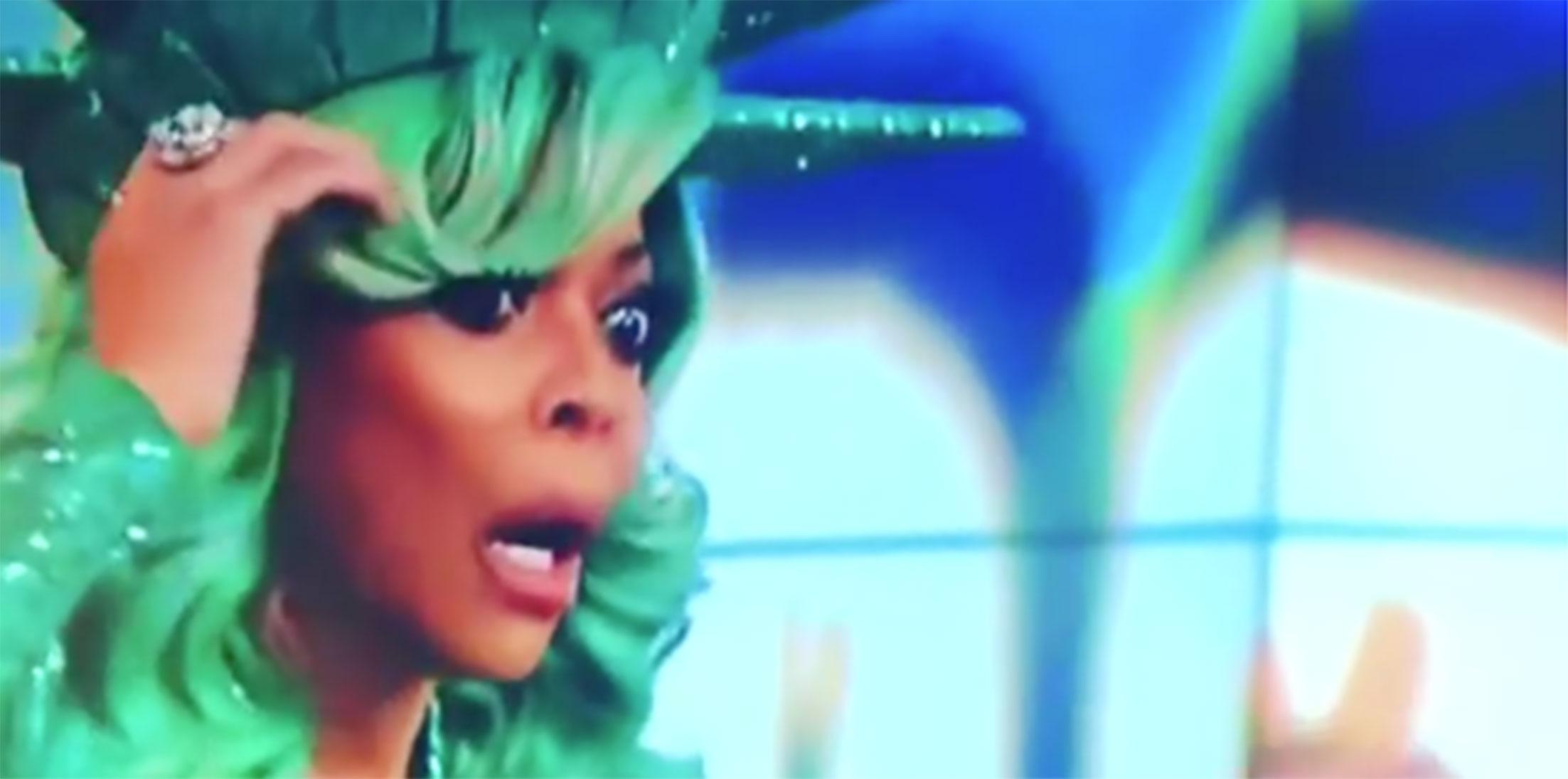 Wendy Williams had quite a frightening scene during her daily talk show, and it had nothing to do with the props on stage. The longtime host caused fans to gasp after fainting during the live broadcast. While dressed as The Statue of Liberty, Wendy began to slur her words while announcing a Halloween costume contest segment, and looked around in confusion before falling to the floor.
The incident caused producers and her assistants to rush to her side as the audience was undoubtedly left stunned. The show then went to a commercial break, and when it returned, Wendy was back on her feet. She told viewers, "That was not a stunt. I'm overheating in my costume I did pass out but you know what, I'm a champ and I'm back," while pounding her fist on the table.
Article continues below advertisement
What are your thoughts on her scary incident? Let us know in the comments section.