Archive
DJ Peter Rosenberg Says Amber Rose Caught Wiz Khalifa Cheating With Twins Jas And Ness Rose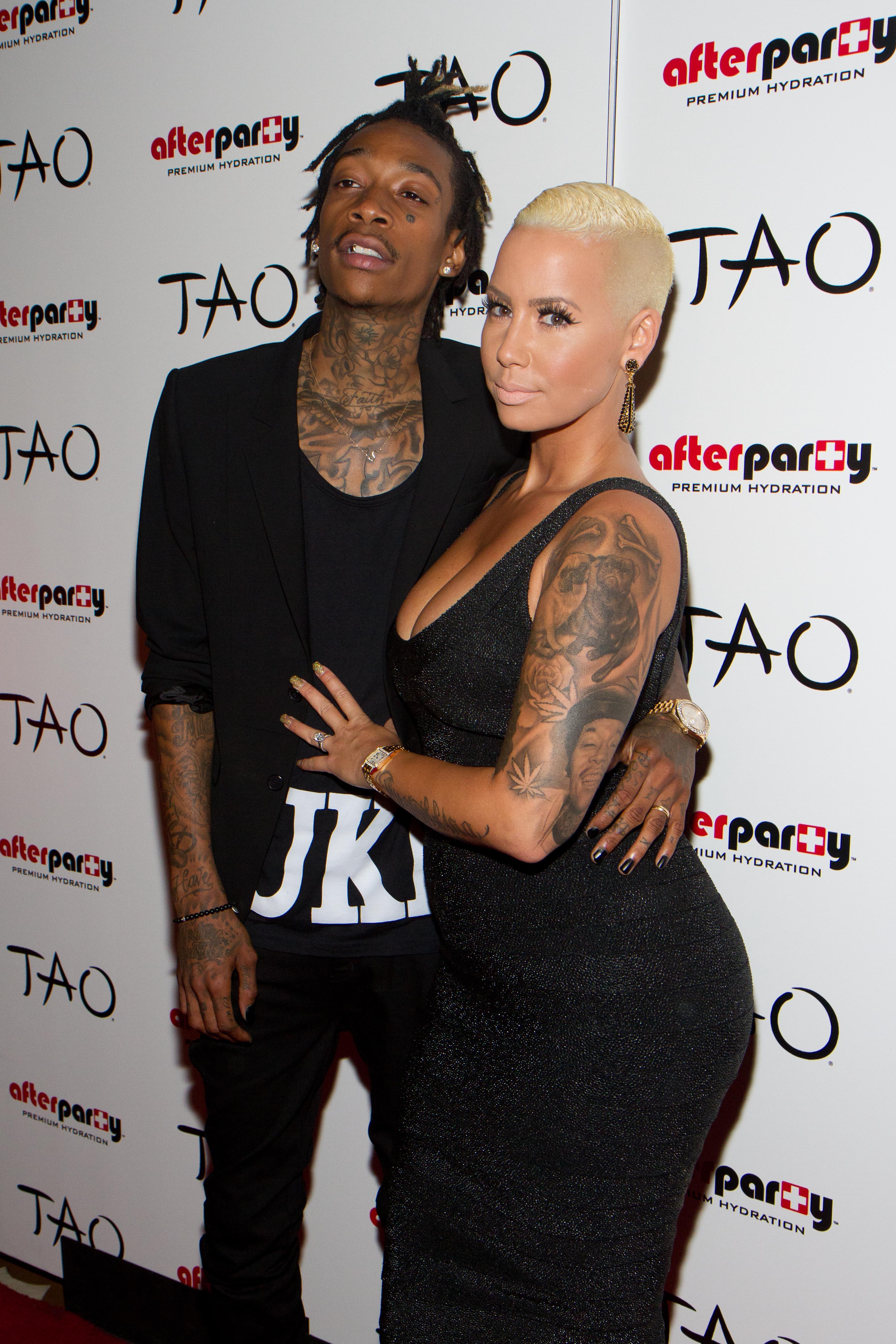 Radio DJ Peter Rosenberg blasted Wiz Khalifa on Tuesday, claiming that Khalifa's wife Amber Rose filed for divorce after catching her husband cheating. Rosenberg, who is Rose's close friend, made the claims during an on-air segment for New York City's Hot 97 radio station.
"Amber walked in on the rapper with two women at the same time — twins, twin sisters, twin biological sisters," Rosenberg said.
Article continues below advertisement
Amber was committed to working out the issues in her marriage, said Rosenberg. But he admitted that she was aware that Khalifa wasn't fulfilled in their relationship. Rosenberg added that Amber had recently talked with his wife about the problems she was dealing with in her marriage to Khalifa.
"I believe from my relationship with Amber, that she knew they had problems, she knew he wasn't happy — she wasn't happy either — but she was also like, 'He's touring, he's going through a lot, and at some point we're going to work on this again' … it's a marriage," Rosenberg said.
youtube=https://www.youtube.com/watch?v=fqWvWqFdIuQ&w=560&h=315
Amber filed for divorce on September 24, citing irreconcilable differences. She took to Twitter the following day to defend herself against reports that she had been unfaithful in her marriage. It was rumored that Amber was romantically involved with her new manager Nick Cannon, but Rosenberg said that claim isn't true.
Rose and Khalifa were married last July in Los Angeles. They have one child together, one-year-old Sebastian.