Archive
The One That Got Away: Zac Efron 'Still Pines' For First Love Vanessa Hudgens!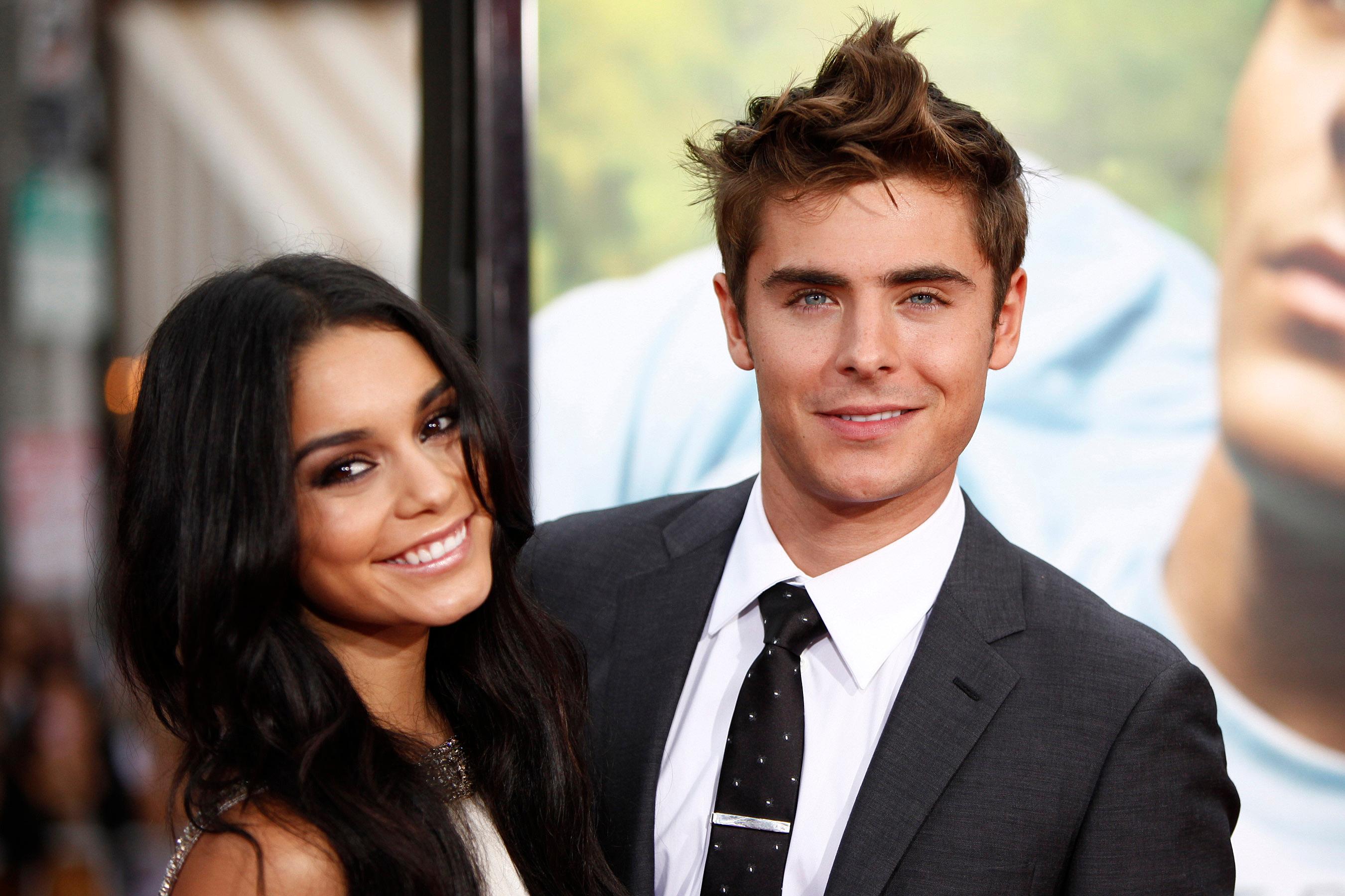 Zac Efron is "screwed up" over his first love Vanessa Hudgens and is still pining for her, OKmagazine.com has learned.
Efron, 26, who dated his High School Musical co-star Hudgens, 25, from 2006 to 2010, "has women throwing themselves at him on a daily basis, but he can't get over Vanessa," a source told RadarOnline.com.
"Zac still longs for Vanessa and bitterly regrets letting her slip through his fingers."
Article continues below advertisement
Although sources at the time said the split was mutual, Efron's partying also allegedly took a heavy toll in his relationship with Hudgens. Later, in 2013, The Neighbors actor underwent rehab after struggling with alcoholism and substance abuse issues.
Now, the source says, although he has a thriving film career and gets lots of female attention, "Zac still finds it hard accepting Vanessa is gone, to the point where he spends hours talking about her, looking at old pictures and generally moping about what they used to have together.
"This is why he jumps from one girl to another and no relationship has ever worked for him since they split," says the source about the actor who recently dated actress Michelle Rodriguez but quickly broke up with her.
"If Vanessa were interested, Zac would take her back in a heartbeat. He cannot get her out of his head, period," the source declares.