Archive
Zayn Malik Shows Up To Gigi Hadid's Apartment In A Wheelchair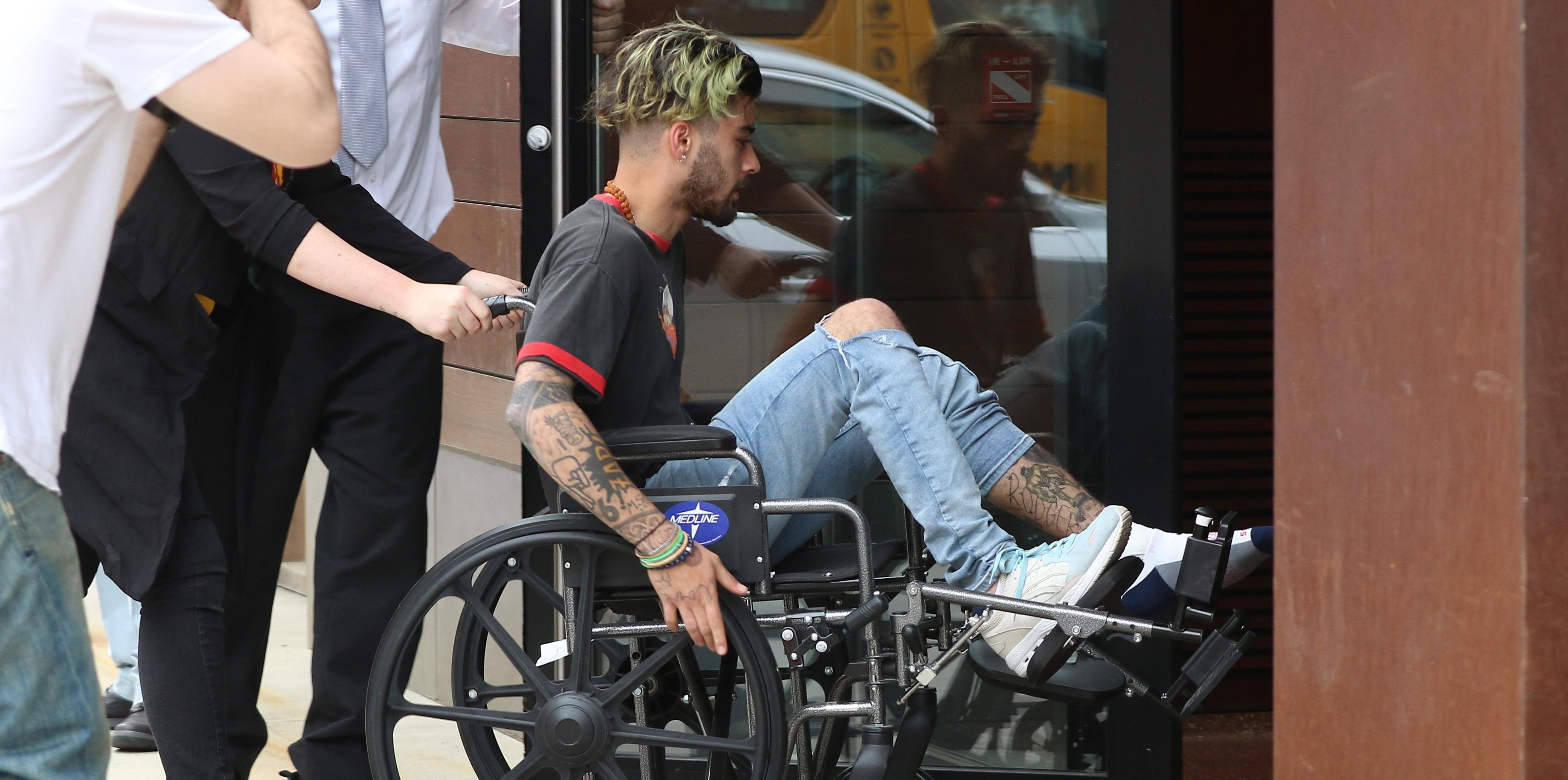 Zayn Malik looked in good spirits despite being wheelchair bound when he showed up to his girlfriend Gigi Hadid's apartment in New York City with an injured foot.
His ripped jeans were rolled up on his left leg, exposing his tattoos and a shoeless foot with an ace bandage on it.
"Zayn injured his foot but is fine," Malik's rep told People, declining to talk about what caused the injury.
It looks like he was headed to Hadid's place for a little TLC while he recovers. He clearly can't stay away from her -- even when he can't walk! The cute IT couple recently revealed their basic nicknames for each other: Gee and Zee, and Zayn opened up about surprising his supermodel girlfriend during Paris Fashion Week.
Article continues below advertisement
"She didn't know I was coming," he told The Sunday Times Style. "I went up to the suite to knock on the door…But my number had changed to European on her phone, so it wasn't much of a surprise in the end. She played along with it, though."
No doubt Gigi is taking good care of him while he recuperates. Due to his hurt foot, though, it might be a while before Zayn can get back to his sexy martial arts workouts with his girlfriend.
What do you think happened to Zayn's foot? Let us know in the comments section!