BABIES
Adam Carolla: Absentee Father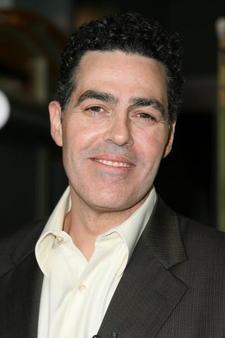 The Hammer star Adam Carolla says his new gig on Dancing With the Stars has hammered his family life!
The funnyman — who plays a boxer in the romantic comedy movie The Hammer — tells OK! the demands of doing the hit ABC reality show along with his usual radio gig have meant he's an absentee husband and father.
Adam has been married to wife Lynette since 2002 and the couple is raising twins, Natalia and Sonny, who will turn 2 in June.
Article continues below advertisement
"We're barely dating at this point," the sarcastic comedian confides. "The schedule is too crazy."
The star, who is paired with two-time DWTS champ Julianne Hough, says his natty dancing costumes haven't helped their love life. "I'm back in sweat pants and a tee shirt by the time I get home. I haven't been home enough to ask her — 'What about my sexy outfits? What about my new love of dance? What about it?' I go home, I go to bed, I get up, and I leave the next morning."
Adam's feature film is getting great reviews and he survived the first elimination on DWTS, but he jokes that he's not getting support on the home front. "My wife didn't think I could dance and I think she still feels that way."
As for his twins, Adam says, "They're probably miserable because they're too little to really drink it in. All they know is daddy is not around as much as daddy normally is. So, they'll be scarred for life but with the winnings, I should be able to pay for therapy.
"I've decided to give myself over to the dance," he smiles.
By Carole Glines