BABIES
Adoption Nearly Complete for Madonna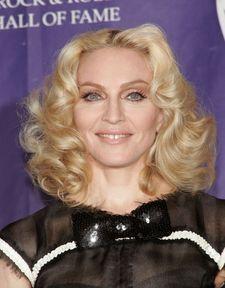 Madonna's protracted adoption of David Banda is expected to be finalized this week, Reuters reports.
The 49-year-old pop icon is due to appear in court on Thursday in her son's impoverished African nation of Malawi, where the country's High Court is expected to give final approval.
The ruling will put an end to the singer and husband Guy Ritchie's two-year-long adoption proceedings that have been riddled with controversy. Critics have accused the government of giving Madonna preferential star treatment by dodging the laws that ban non-residents from adopting Malawian children.
Article continues below advertisement
One person backing Madonna's bid is David's biological father, Yohane Banda.
"I have no problem with the government's recommendation to allow Madonna to get the child," he says. "This is what I wanted, that Madonna should keep the child."
Unable to care for his son following the death of his wife, Yohane placed David in an orphanage, from where Madonna adopted him in 2006. The child, now 2, has been living with her, Guy, and their children Lourdes, 11, and Rocco, 7, since.
It is unknown if David will accompany Madonna to Malawi this week, but if he doesn't, Yohane is hoping for periodic visits with his son.
"We had agreed initially that when the child is taken, she should bring him at least once in every three to four years so that we should see how he is developing," he said.