BABIES
Alison Sweeney Loses Weight, Isn't Ready for Another Baby!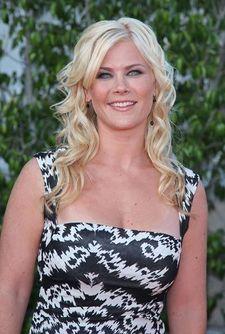 The Biggest Loser host, Alison Sweeney, is no stranger to weight loss. She famously struggled with her weight early on in her career, but through extensive diet and exercise, dropped from a size 12 to a four. So what wise advice does she have for those looking to slim down?
"The best tip is that you have to make time for yourself for your mental health and to live a long life," Alison tells OK! at the Matthew Shepard Foundation Honors.
Article continues below advertisement
For Alison, making time for herself is difficult as she juggles two shows — she stars on Days of Our Lives — and a 2-year-old Ben at home. The actress also worked throughout her pregnancy with Ben, her son with husband Dave Sanov, but doesn't think she will be up to the challenge again should baby number two come along.
"I would love to have another baby someday, but not right now," she says. "I'm working really hard on two shows that fill up my day. And now having been pregnant, I know how hard it is."