BABIES
Amanda Peet's Halloween Plans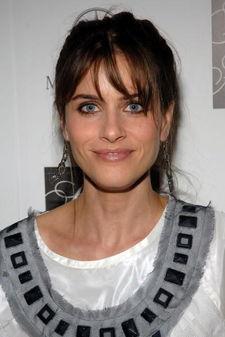 Amanda Peet is going to milk her first Halloween as a mom for all it's worth – her 8-month-old daughter Frances Pen is going to be a cow come Oct. 31.
"She's going to be a cow," the Martian Child star tells OK!. "Because we love that Bob Dylan song – "Milk Cows Half Blues" – and we sing it to her a lot. And one of the animals is a cow."
Motherhood has changed Amanda's priorities in life, but the 35-year-old, who's married to screenwriter David Benioff, says she doesn't feel inclined to take kid-friendly roles now that she's a parent. Instead, she just picks up the leftovers.
Article continues below advertisement
"I just try gravitate towards the best written one that's been thrown my way after a lot of girls have passed on it," she reveals. "That's really the truth. I'm just being really honest because you're like, "What roles are you attracted to?" But it's not like I look for roles. There's not that much forethought. I just try to get something that's respectable."
That also includes television roles. A vet of the small screen, having starred in Jack and Jill and the under-appreciated Studio 60 on the Sunset Strip, Amanda is dying to get back to TV on her favorite show -- 30 Rock.
"I'm trying!" she says. "I've been calling and begging, but not yet."
Hear that, Tina Fey?