BABIES
Amy Poehler to Be a Baby Mama!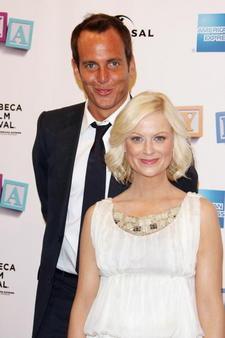 Amy Poehler is going to be a real Baby Mama!
The Saturday Night Live funnywoman and her husband, the equally hilarious Will Arnett, are expecting their first child together, their rep has confirmed. The bundle of joy will arrive in the fall.
With the maternal nature of her new flick, which delivered a No. 1 debut over the weekend with an $18.3 million intake, speculation of the possible pitter-patter of little feet have been rampant as of late, causing the actress/comedienne to complain of the incessant inquiries.
Article continues below advertisement
"I'm tired of being asked 'Do you want children?' 'What, you don't have children?' 'Why don't you have children?'" Amy told OK! at the comedy's premiere.
And now that she will have children, the 36-year-old is already thinking of names.
"I'm just going to name my kids numbers," she joked. "New Dude, Little Dude, Old Dude, and Eight: George Foreman."
Amy and Will have been married since 2003.