BABIES
Angelina: "100% Authentic & True"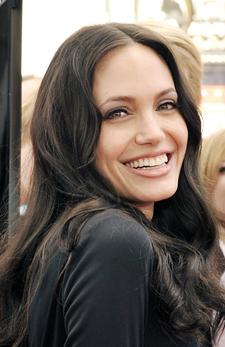 Angelina Jolie may be the hottest actress around, but she doesn't let the fawning inflate her ego — so says Oscar-winner Ron Howard, who produced her crime drama Changeling.
"As powerful and glamorous a person as she is, she was 100% authentic and true," he tells OK! at the premiere of his new film, Frost/Nixon, premiere at NYC's Ziegfeld Theatre on Monday. "She's great."
Now that Angelina, 33, is up to six kids – Maddox, 7, Pax, 4, Zahara, 3, Shiloh, 2, and four-month-old twins Knox and Vivienne — with beau Brad Pitt, 44, she should be prepared to make sacrifices.
Article continues below advertisement
"For anybody who takes on that task and decides to deal with it responsibly, it means that there's not much time for anything else," Ron says. "You can love your family and you can love your work, and that had better be the extent of it because they're both huge undertakings."
Meanwhile, Pitt appeared on The Oprah Winfrey Show (the interview airs Nov. 19), where he shared some of his family's funnier moments.
Of daughter Shiloh, Brad says, "She only wants to be called John. John or Peter. So it's a Peter Pan thing. So we've got to call her John. I'll say 'Shi, do you want...' she'll say 'John. I'm John.' And then I'll say, 'John, would you like some orange juice?' and she goes, 'No!' So, you know, it's just that kind of stuff that's cute to parents, and it's probably really obnoxious to other people."
Article continues below advertisement
Brad, who was on the show to promote his new film The Curious Case of Benjamin Button, tells Oprah that when it comes to the daily routine, Angelina is the the boss.
"It's like a half-hour just to get everyone buckled in and make sure they've got their snacks," he says. "Z.Z. Zahara has got a blanket and Shiloh's got her silky. Angie's militant about it. She's right on top of it. Thank God, because I'm always forgetting something."