BABIES
Angelina Checks into Hospital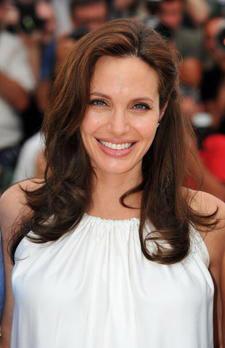 Angelina Jolie has been admitted to a French hospital and is awaiting the birth of her twins, a hospital spokesperson tells the Associated Press.
The actress is "doing great, very healthy and happy," said her L.A. spokesperson late Tuesday in an email to Reuters, declining to elaborate further on Angie's specific medical treatment.
Angelina's obstetrician, Dr. Michel Sussmann, is scheduled to hold a news conference Wednesday afternoon. It is yet unknown what he plans to speak about.
Article continues below advertisement
On Tuesday, hospital mouthpiece Nadine Bauer confirmed the actress' admittance to Nice's Lenval Hospital, adding that it had been planned for some time. Holed up in a sea-view suite, Angelina is "fine" and everything is going well, she added.
The 33-year-old star is not yet in labor, but is expected to remain in the hospital until she gives birth, Nadine says. She checked in as a precaution and to be monitored by doctors.
The news comes a month after Angelina was to have delivered her babies over Memorial Day weekend.
The children, reported to be girls, will be the fifth and sixth for Angelina and Brad Pitt, 44. They will join Maddox, 6, Pax, 4, Zahara, 3, and Shiloh, 2.