BABIES
Angelina: "I Never Wanted to Become Pregnant"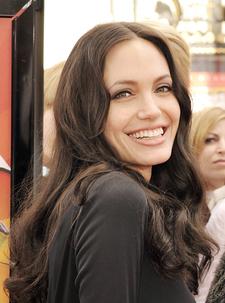 When Angelina Jolie met Brad Pitt on the set of Mr. & Mrs. Smith in 2004, she was a single mother of one adopted son, Maddox, with no thought in her mind to ever actually giving birth to a child. But as the romance with the former Mr. Jennifer Aniston bloomed over the months that followed the Oscar-winner's mind slowly began to change.
"I never wanted to become pregnant," Angelina says in an interview with Australia's Herald Sun newspaper. "Unless I had come to know Brad and see how loving he was with Maddox and the couple's third adopted child Pax. So that was a big step for me."
Article continues below advertisement
CLICK HERE for OK!'s Ultimate Angelina Gallery!
Of course, the camera-friendly couple are now parents to six children in total, with daughter Shiloh born in May 2006 and twins Vivienne and Knox in July 2008. And for the woman who never thought she'd experience childbirth, raising twins is proving to be a bit of an ordeal.
"It's a little more stressful in terms of your time because you have two very tiny babies wanting your attention. But it's also so beautiful to be part of that," she explains. "Once you have three or four children, having a few more isn't going to alter your lifestyle that much... Brad and I have found a way to organize our time with the children and so we stick to that."