BABIES
Ashleigh Banfield Hoodwinks Husband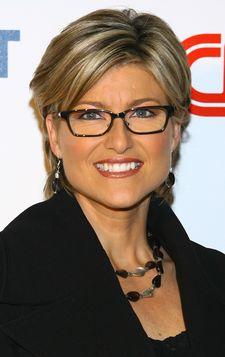 Ashleigh Banfield, 40, tells me the best prank she's ever played is getting her hubby Howard Gould to marry her.
"It must've been some kind of crazy charm," the TruTV anchor tells me. "He's my best friend, and he's my favorite person I've ever met."
The couple, who wed in 2004, are parents to sons Fischer, 2, and Ridley, nine months. What's her favorite part of motherhood?
"I like the dirty diapers, being thrown up on at 2 o'clock in the morning and when my two-year-old throws a tantrum and lies straight down with his face to a dirty floor and refuses to get up."
Article continues below advertisement
The family recently enjoyed a getaway to the Virgin Islands.
"We went sailing on a 76-foot catamaran," she tells me. "It was my mom's 70th birthday, so the whole family was together. The surroundings couldn't have been more serene, beautiful and conducive to relaxation."