BABIES
Ben Affleck: Having a Child Changed How I See Everything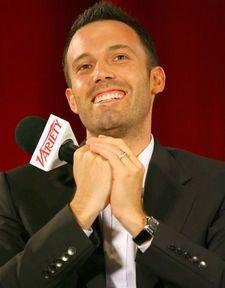 It's been a huge couple of years for , who stepped into two completely new roles — moving behind the camera to try his hand at directing and fatherhood.
"Having a child had a big impact on me and changed how I see everything, including work," Ben explained at a recent Hollywood screening for his directorial debut, Gone Baby Gone. The Oscar-winner added that he now has a "more emotional way of looking at things."
Article continues below advertisement
Even hearing Ben talk about his directing gig sounds eerily like a first-time father. "It really is different when you're responsible for it all," he explains. "It's stressful and terrifying at times, but it's incredibly gratifying. I want to continue acting but this was satisfying in a much deeper way."
His brother, , knew all along that Ben was fit for the role of director. "Ben did a great job," he says. "We were pretty comfortable together. I know him well enough to know he's intelligent, talented, has great taste in movies and real natural leadership qualities. Other people might have been surprised, but I knew he would do great."
In the film Casey plays a Boston private investigator that searches for a missing girl. When Ben turned down the role in his own movie, he didn't just jump at the chance to give his brother some work.
"This movie was way too important to me," Ben says. "I wasn't like, 'Let me do it with my bro.' I went out and found the best guy for the role."
By Jon Warech