BABIES
Brad's Sleepless Nights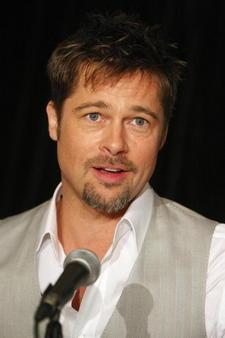 Apparently being the father of six young children isn't that easy — even if you are Brad Pitt.
"Sleep is something longed for," revealed the patriarch of the Jolie-Pitt clan in a press conference for his new film, Burn After Reading. "But that's alright."
But according to John Malkovich, Brad's co-star in the Coen Brothers film, having all those kids hasn't prevented Brad from being an active and involved father.
Article continues below advertisement
"The only time I ever saw him, he was with daughter Shiloh, doting," John recalled. "He was just with his daughter a lot during shooting... He's very much a present parent."
John also reminisced about how he has seen Brad grow and develop as an actor and father over the two decades they've known each other. "He was a lovely young man then and he's stayed so," he explained. "He's someone who has been extremely graceful about who he is and what he's achieved in his life."
MORE ON:
Burn After Reading
Luckily for Brad, who in case you were hiding in a bunker all summer, became the proud father of twins in July, he was able to get some advice on the Burn After Reading set from a fellow parent of twins, co-star Tilda Swinton.
"I said it gets easier," she told OK! at the Toronto International Film Festival. "And it's true. It does get easier."
Meanwhile, when Brad was asked if he had plans on collaborating with partner Angelina Jolie, he coyly replied, "I collaborate with her every day."