BABIES
The Brangelina Kids Have Gone Wild!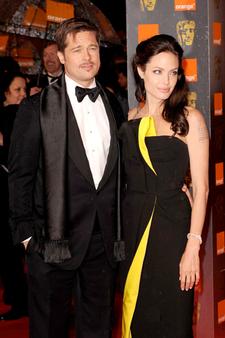 Brad Pitt and Angelina Jolie might need to pencil in a little more play time for the kids after awards season is over – a report by UK paper The Sun claims the couple came back to their London hotel after the BAFTA Awards to find that Maddox, Pax, Zahara and Shiloh having some fun by racing up and down the hallway of the posh Dorchester hotel!
A nanny was supervising, but guests at the Dorchester hotel allegedly complained about the noise, according to the paper. Come on, kids will be kids, right?
Article continues below advertisement
The couple has been keeping a low profile on this trip, skipping the hotel's fancy restaurants for a curry spot nearby, Noor Jahan, where they dined with model Claudia Schiffer, her husband Matthew Vaughn and Robert Downey Jr.
"They booked a table for 12 at 7.30pm and were a bit late arriving, but that was OK," says Shauyab Ahmed, part-owner of the restaurant as quoted by Brit paper The Telegraph. "The other customers loved it and were very happy to see them."