BABIES
Brit to Dad: Sam Stole My Stuff!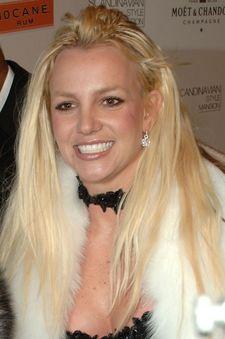 In a signed delcaration, Britney Spears' father, Jamie Spears, said his troubled daughter told him she believed her confidante, Sam Lutfi, had stolen items from her house.
"She asked me to help get it back. I told her that I would," Jamie said. Earlier this week, a police report was filed claiming "valuable possessions" were taken from Britney's house sometime between the time the pop star was admitted to UCLA's psych ward and the conservatorship papers were signed.
Article continues below advertisement
In the declaration, Jamie said Britney called him on Superbowl Sunday, asking him to come see her, but that he couldn't because he had to work.
"While I was working Britney called my cell phone at least four times. She called me about every 20 minutes." During one call, she said, "Daddy what are you doing?" Jamie responded, "I told her I was cooking. Britney said, 'What are you doing cooking, daddy? Why are you not here with me?' I told her, 'Baby, daddy's got to work.'"
According to the declaration, when Jamie finally got to the hospital, Britney was unresponsive to him. "I leaned over to kiss her. She turned her head away from me. I said to her, 'I love you.' She said, 'No you don't.'"
Britney then became upset, claiming "someone was lying to her" about who was keeping her at UCLA. Jamie said, "No, I'm not keeping you here." A nurse came in to tell Brit that the hospital was keeping her there, not her dad.
In the declaration Jamie says, "Britney told me that she had fired her lawyers and that she had new lawyers."
According to the declaration, Jamie also said he didn't tell Britney about the results of the conservatorship because "given her emotional and psychological condition and her dealings with Sam Lutfi, I believe Britney is incapable of keeping information from Mr. Lutfi. In particular, I believe if she knew I was planning to seek a conservatorship, she would tell Mr. Lutfi about the planned conservatorship."