BABIES
Britney Goes After Celeb Attorney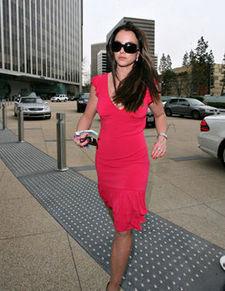 Sources close to Britney Spears are telling OK! that the most likely candidate to replace her current lawyers in her ongoing custody battle with ex-husband Kevin Federline is family-law attorney to the stars Stacy Phillips of the law firm Phillips, Lerner, Lauzon & Jamra.
Phillips is no stranger to high-profile cases, having represented Bobby Brown, baseball legend Darryl Strawberry, and the ex-spouses of Axl Rose, Tori Spelling and Jean-Claude Van Damme, among many others in her 24 years of family law practice.
Article continues below advertisement
The Ivy League legal eagle — she has degrees from both Dartmouth and Columbia — is one of the most feared divorce and custody attorneys in the country and has recently written the book Divorce: It's All About Control How to Win the Emotional, Psychological and Legal Wars. Ironically, Divorce received a certificate of commendation from the Mayor of Los Angeles, Antonio Villaraigosa, whose soon-to-be-ex-wife Corina is represented by... that's right — Phillips!
Last week, Brit's current attorneys from the firm Trope & Trope filed their second request to the court to be removed from the singer's custody case.
Calls for comment from Phillips and K-Fed's attorney Mark Vincent Kaplan have not yet been returned.