BABIES
Britney On the Move Again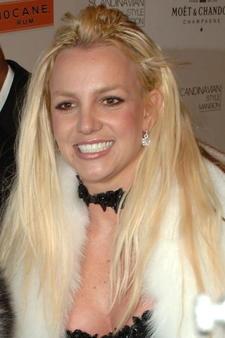 Following Monday night's wild goose chase around Beverly Hills, which saw pop star Britney Spears A) Bringing traffic to a standstill when she abandoned her wounded Mercedes at a busy intersection; B) Hopping into the car of a tailing paparazzo; C) Sitting alone and crying outside the restaurant at the Four Seasons Hotel; D) Checking into yet another deluxe hotel, The Peninsula, where she spent the rest of the evening.
Article continues below advertisement
Well, sort of...
At 4am, only hours after the fidgety singer settled into a third floor room at The Peninsula, she was off and running again. This time, in the back of a taxi cab that drove the pop princess, not to her nearby home, but to her leased abode around 30 miles away in Malibu!
And while Brit was kicking back in her rented house, which she has barely visited in recent months, Entertainment Tonight reported that sources are telling them the 26-year-old mother of two was speaking in a British accent during her brief hospital stay last week.
Around 2pm PT, Britney was once again on the road, driving back to Los Angeles in a black Escalade to her house inside the gated community known as The Summit.
Two hours later, the singer, who is generally friendly with the paparazzi that follow her, exited The Summit with a police escort blocking anyone from following her.
Meanwhile, the photographer who gave Brit a lift Monday night after she abandoned her car, which is currently impounded, is going on the record in defense of his one-time passenger. "She doesn't seem to be on drugs," photog Fabrizio Mariotti told TV's Extra. "I was surprised. She's an awesome person."
Stay tuned to OK! as the ever-changing Britney story continues to develop.