BABIES
Britney's Boys Are Going on Tour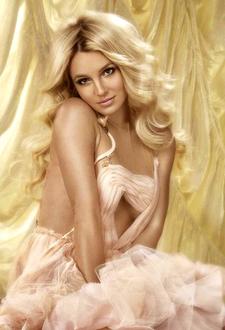 For the "low" price of only $5,000 per week paid out to baby daddy Kevin Federline, Britney Spears' sons Sean Preston and Jayden James will definitely be with their mom during her upcoming tour, according to TMZ.
Britney and K-Fed's lawyers had been wrangling over a deal that would have the boys setting up camp at three different base locations – New Jersey, New Orleans and L.A. – so the pop star could commute to spend time with her kids in between shows on her Circus tour.
Article continues below advertisement
The TMZ report says the deal has been signed, and Kevin will receive $5,000 per week, even if he doesn't decide to stay with the boys at any of the rented houses during the week.
The arrangement also allows for Brit to be with her sons three days and nights per week, which will also stay in effect after the tour, which is basically 50/50 custody.
Meanwhile, Brit's made another important change to her new work schedule--Felicia Culotta, Spears' family long-time friend and Brit's assistant from 1998-2007, is returning to work with the pop star.
On Brit's official website, Felicia says, "Britney has always held a special place in my heart, and over the course of the last year I have seen her work harder than she ever has in her entire life. Sadly, I am really going to miss the Jonas boys, but I felt I had to be part of this exciting time in Britney's career. I love Britney and missed her dearly."
What a difference a year makes... at least in the life of Britney.