BABIES
Britney's Lawyer: "She's Doing Great"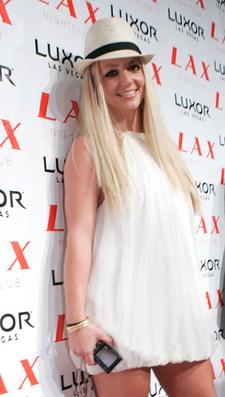 Following this morning court proceedings, where lawyers for Britney Spears and Kevin Federline announced to commissioner Scott Gordon that they had agreed on a final settlement in their drawn-out custody battle, Laura Wasser, Brit's attorney spoke to OK! about the resolution to this long legal feud.
"It's a victory for both sides," claims Wasser. "They both want what's best for the kids and they both wanted to avoid a trial. They thought it wasn't necessary or cost-effective."
Article continues below advertisement
Wasser also confirmed that Britney still has Sean Preston, 2, and 1-year-old Jayden James for two day visits and one overnight visit per week, adding, "She will have more custodial time by the end of the year."
As for her client's state of mind, the legal eagle says, "Britney's doing great. She's very excited to have her kids overnight today." This is a slight break from the pop star's normal schedule with her boys, which had previously seen them having their overnight visits on Saturday evenings.
And to those who might see this agreement, which has K-Fed maintaining sole physical custody, Wasser clarifies, "There was never a fight over custody; That wasn't the issue... The issue was about getting more time with the boys."
Meanwhile, Kevin's attorney Mark Vincent Kaplan tells OK! that his client is "very happy" with the agreement and with being able to avert the "economic and emotional cost" of a trial.
Currently, the agreement between the Spears and Federline camp is still awaiting approval from Gordon, though he is expected to ratify the deal early next week.