BABIES
Cate Blanchett Has a Boy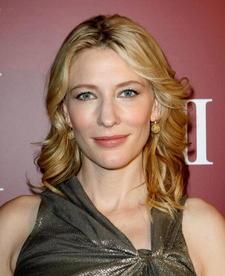 Cate Blanchett has a trio of boys!
The Oscar-winning actress and her husband, playwright Andrew Upton, 41, are the proud new parents of a baby boy who weighed about 8 lbs. Ignatius Martin was born on April 13 in Sydney and joins brothers Dashiell, 6, and Roman, who turns 4 on Apr. 23.
After months of rumors, Cate confirmed she was pregnant in November and revealed on the Academy Awards red carpet in February that she was carrying another son.
Article continues below advertisement
"He's asleep — that bodes well," she said.
The 38-year-old, who won a Best Supporting Actress Oscar in 2005 for The Aviator, was nominated for Best Actress in Elizabeth: The Golden Age and for Best Supporting Actress in I'm Not There.