BABIES
Charlie & Brooke's Son Released From Hospital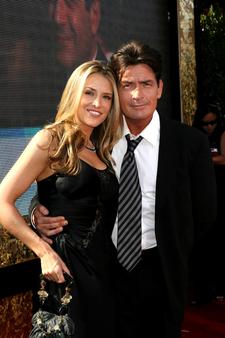 In some very happy news for Charlie Sheen and Brooke Mueller-Sheen's family, their baby twin Max has been released from the hospital after several weeks and is now at home.
"He is fine. He made weight and went home," rep Stan Rosenfield tells Access Hollywood.
Max and his brother Bob were born on March 14 to the couple, but Max was kept at the hospital in order to gain more weight. At first it was reported that the infant had a heart condition, which Rosenfield said was incorrect.
Article continues below advertisement
"The weight issue is very common among infants who were born before reaching full term," Charlie said at the time. "I know a lot of people are not fond of hospital food; I just didn't realize that they started so young."
OK!'S EXCLUSIVE CHARLIE SHEEN WEDDING PICS: